What are Some Tips for Bodybuilding at Home?
Many people do not have the time or money to belong to a gym. Instead, they opt for working out at home. There are personal trainers and fitness enthusiasts that espouse the benefits of bodybuilding at home. Hiring a professional trainer to help setup a home workout program, buying the proper fitness equipment, and planning workouts and meals in advance can help the home bodybuilder achieve his or her goals.
Although hiring a fitness expert is an expense, a personal trainer can help an aspiring bodybuilder set up a home fitness program. A personal trainer will assess a novice's current fitness condition and help him or her set long-term and short-term goals for bodybuilding at home. These certified professionals can also help with purchasing the right equipment and demonstrating how to use it through proper form. For novices who are not sure about what to eat, a personal trainer can teach the fundamentals of nutrition, as well as provide information on supplements.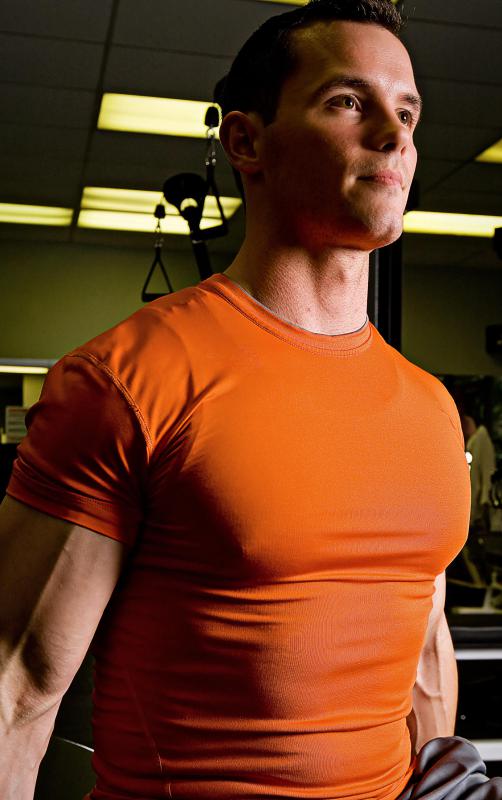 People interested in bodybuilding at home typically will need to purchase the right equipment. Many fitness enthusiasts who focus on strength training at home recommend purchasing adjustable dumbbells and an adjustable weight bench. Having both of these items will allow for a variety of weight lifting exercises that help build strength. For example, at-home bodybuilders can perform seated dumbbell presses with this equipment, as well as chest flyes and bicep curls.
Getting the right equipment for bodybuilding at home involves purchasing quality items from reputable retailers. Novices may be intrigued by the television infomercials for fitness equipment that promise fast results. Many of these items fall short of the promises made. Instead, many fitness experts recommend going to a reputable retailer with a knowledgeable sales staff that can help novice bodybuilders purchase quality equipment that meets their needs.
In order to avoid missing a workout, many personal trainers recommend picking a time to train every day and sticking to that time. This helps novices fit bodybuilding at home into their daily routine. Some people prefer to work out in the morning, as this ensures the workout gets done before the challenges of the day get in the way. Sticking to a specific time every day can help keep away distractions, such as telephone calls or work-related intrusions.
According to many bodybuilders, eating the right foods is as important as working out. Planning and preparing meals in advance can help keep a nutritional program on the right track. Having meals that are already prepared helps the novice bodybuilder stay away from junk food. It also keeps him or her from skipping meals. Many trainers tell their clients that skipping meals slows down muscle building and metabolism.