What are Some Popular Home Designs?
Housing today has become much like fashion, where truly anything goes. Victorian, ranch-style, mid-century modern, and Greek revival style homes can all mix in the same town, and even on the same street. For a person planning to build or purchase a home, understanding some features of the more popular home designs can be help narrow down choices in a wide open field.
In choosing home designs, it is important to understand what type of space suits the buyer. Open floor plans, such as those common in ranch, Mediterranean, and tropical home designs, allow for wide-open rooms that connect seamlessly to create a sense of space and volume. More classical designs, such as Victorian, colonial, Tudor, or many modern designs offer closed off rooms to allow for privacy, intimacy, and more flexible color and design schemes. Knowing whether an open or closed floor plan will better fit needs and preferences can eliminate at least half of the possible dwellings.
There are many popular home designs, but one major new innovation in the 21st century is modular, or versatile, dwellings. These custom homes are created with standardized sections, almost like building blocks. Many come prefabricated with appliances and even customized color schemes. To create a larger home, more sections can be added. Modular homes are often built with extreme care taken to use sustainable and environmentally friendly materials, and are an excellent choice for anyone looking to have a green lifestyle.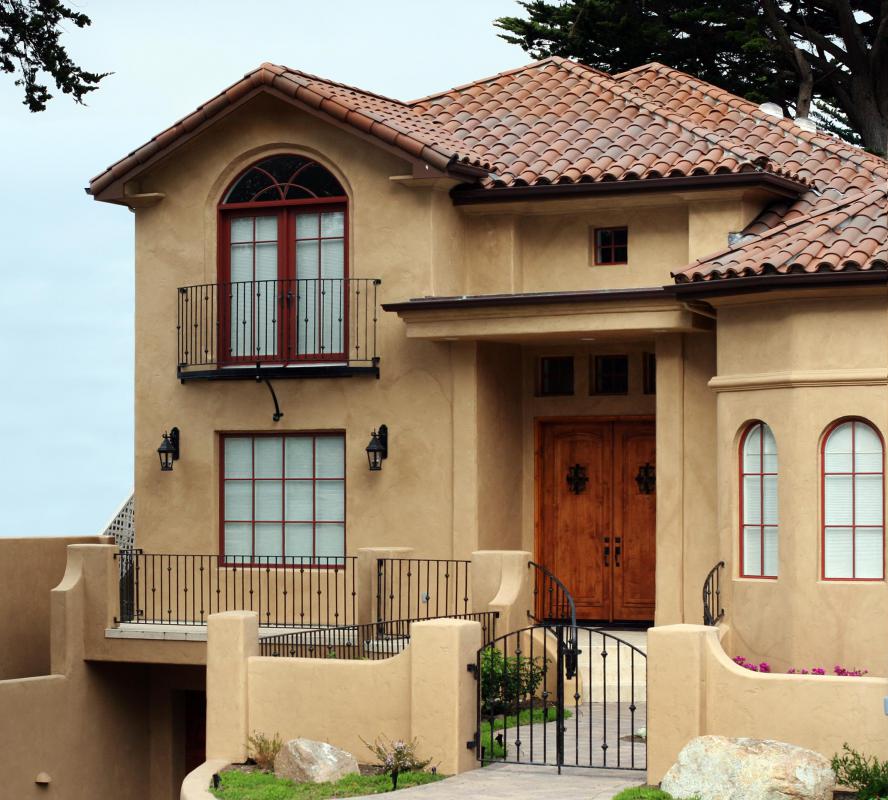 People in warm climates looking to live in harmony with their natural setting may want to consider tropical-style home designs. These open floor plans often feature indoor/outdoor passageways and open courtyards that make the home part of the landscape as opposed to fighting against the natural elements. Tropical home designs often feature lots of windows for natural light, and may use shades to block out rain and unpleasant weather rather than featuring glass panes. Some may also feature luxurious outdoor showering facilities made private by natural landscaping.
Home designs that feature Craftsman elements are very popular throughout the United States, and particularly in California. Born out of the Arts and Crafts movement of the 19th century, these homes place a premium on careful design, beautiful materials, and subtle adornment. Many Craftsman home designs feature extensive wood and stonework, covered front or back porches, and stone-columned entrances. Craftsman homes are elegant, but often can be somewhat dark and require extensive lighting. However, windows are often artistic as well as useful, and stained glass windows are quite common elements of this style.
Choosing the right home design may be less about design aesthetic and more about personal taste. Design today capitalizes on the building styles of all time periods and all countries, so it is absolutely possible to have a home that features both Asian and Victorian architecture, or Southern Gothic and Queen Anne features. Finding a home that fits the requirements for use and comfort is far more important than its particular style or period authenticity.