What are Some Ideas for a Christmas Tree-Trimming Party?
A Christmas tree-trimming party is an old-fashioned idea that can still be a lot of fun today. If you want to host a tree-trimming party, a little bit of planning can go a long way in making a fun time for all. Of course, tree ornaments that everyone invited can hang on your tree are the main draw of the tree-trimming party, but you should also serve some simple foods and play some Christmas music.
The first step to a great Christmas tree-trimming party is planning and sending out the invitations. Decide who you'd like to invite; friends, family and neighbors can make for a good mix of people to hang Christmas decorations. If it's a party for both adults and children, make sure you'll have large easy to hang non-breakable ornaments for little fingers to place near the bottom of the tree. Think about what kind of food and drinks you'll serve and if you'll have a buffet or a sit-down meal. Be sure to let people know in your invitation what kind of party and activities to expect and try to choose a date and time of day that will work with everyone's schedule.
A buffet, open house type of tree-trimming party where guests can come and go within the certain hours you specify in your invitation, may work well for people with conflicting schedules. Also, with this open house, informal type of tree-trimming, guests can stay for as little or as long as they want and just hang one or two ornaments or stay for the entire party if they choose. You should have the tree ready with the lights on and ornaments placed around the room for hanging.
Keep the smaller, breakable ornaments out of the reach of small children so that adults can hang these ones closer to the top of the tree. You can have the larger unbreakable ornaments for children to hang placed in boxes near the bottom of the tree. You could even have a sign on these boxes that reads Kids Only! so that parents know these are ornaments meant for the children to hang on the Christmas tree.
If you're going to host a tree-trimming party you should have a lot of ornaments to hang as well as tinsel and a tree-topper to finish off the tree. Remember that the party should be fun and if you're a perfectionist that likes your Christmas tree "just so," this isn't the kind of party for you! Keep the Christmas music playing and let the ornaments be hung where they may!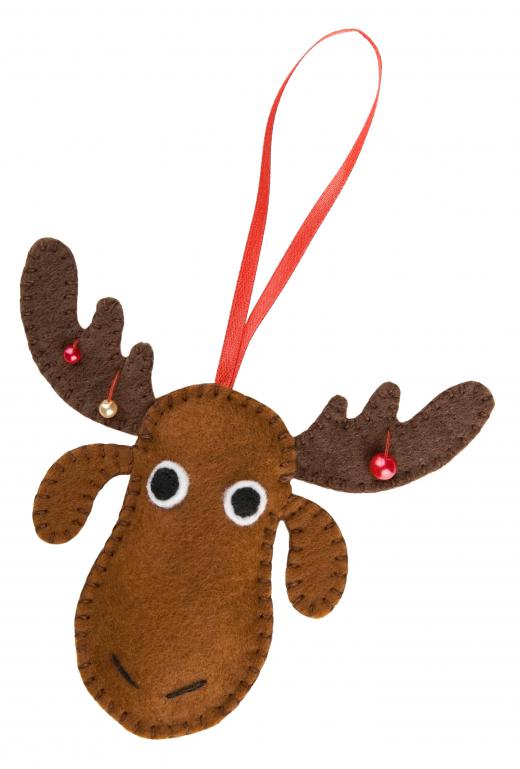 As far as food goes, it can be as simple as Christmas cookies and sandwiches with some drinks for both adults and children. A vegetable and/or fruit platter is always a good idea too. Some tree-trimming parties have a crafts station where guests can make one ornament for your tree and one to take home.


By: Václav Hroch

A trimmed Christmas tree.

By: Brent Hofacker

Cookies may be enjoyed during a Christmas-tree-trimming party.

By: .shock

A holiday-themed buffet is an ideal dining option for guests invited to a Christmas tree trimming party.

By: afxhome

A tree-trimming party's main event is everyone gathering to hang ornaments.

By: Subbotina Anna

Someone might dress up to play Santa and visit with children at a Christmas tree-trimming party.

By: Ekaterina Garyuk

Crafting homemade ornaments may be an activity at a tree-trimming party.