What are Some Different Kinds of Child Care Providers?
When you have to return to work after you've had a child or your circumstances change and you need to look for someone to care for your child, you'll have to consider the different types of child care providers available to you. These can essentially be broken up into a few groups: in-home care provided by an individual, such as a nanny, group care which may take place at a daycare center, a preschool, or in a private home, or finding care which may take place at the home of a relative or friend, or in your home. You may need several types of childcare depending upon the extent of time you will be away from your child.
In-home care, such as that provided by nannies, tends to be the most expensive care to find, but may offer significant benefits to your child. One decision that needs to be made is whether part of the payment you make to a nanny will be offering room and board. Some parents require childcare not just during the day but also for hours in the evening too, and may find it appropriate to engage live-in child care providers. You will usually pay this person a salary, may be responsible for providing them health benefits, and will also be responsible for providing them with a room and food. When you use individual child care providers who are not live-in, salary is normally higher, since these people must pay for room and board elsewhere.
Group child care providers can come in many forms. In some cases, you merely need to free up a couple of hours each day and if the child is a couple of years old, you can look at nursery schools or preschools instead of daycare centers. Daycare centers, whether provided in a central building or in someone's home, tend to operate for longer hours, and may be needed when you must work full-time. The advantages of daycare over live-in private care are that children have opportunities to socialize with other children. It's not clear that this is advantageous when a child is extremely young.
A two to three month old baby is not developmentally ready to socialize with other children. With very young children, having to share child care providers with other children may be a disadvantage. It could mean little ones are not necessarily picked up when they cry and they may have their needs attended to on a schedule that doesn't fit with their schedules. If you must put a young child in a group setting, look for facilities with a high staff to child ratio, so your child will receive the most individual care.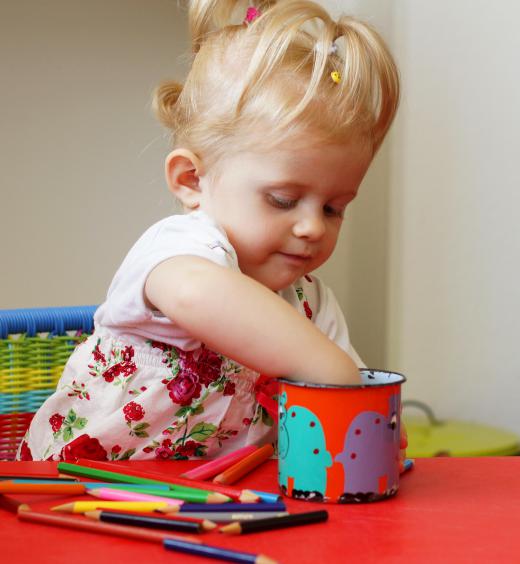 With the high price of childcare a frequent issue, many now turn to relatives or friends to become their child care providers. These situations may be ideal solutions, or they may not work out very well. Since relationships with family can be loaded with emotions, you may want to consider this option carefully, especially if a friend or family member's childcare philosophy is not closely aligned with your own.
In all cases, you should look for child care providers who can provide you with quality references, who are trained in infant and child CPR, and who have child-rearing philosophies that reflect your own methods. Putting a child in a care situation is one of the most important decisions a parent can make since you are entrusting your child to other people. You should feel comfortable with your choice before committing to a specific method of childcare or to any of the types of child care providers.
AS FEATURED ON:
AS FEATURED ON:






By: tan4ikk

Many parents turn to friends or relatives to look after their children.

By: Roman Milert

Child care providers should be trained in infant and child CPR.

By: Köpenicker

Working parents often need to enroll their children in daycare.

By: DNF-Style

Day care centers should offer structured play and activities that group children by age with their peers.