What are Some Considerations for Remodeling my Kitchen?
The kitchen is one of the most used rooms in the home. Many homeowners find themselves remodeling a kitchen to install updated appliances, change the functionality of the room, or expand the kitchen. Remodeling a kitchen is a great way to bring new life and light into a home. There are many considerations to have when remodeling a kitchen, because it is important to keep the kitchen user friendly and pleasant to spend time in.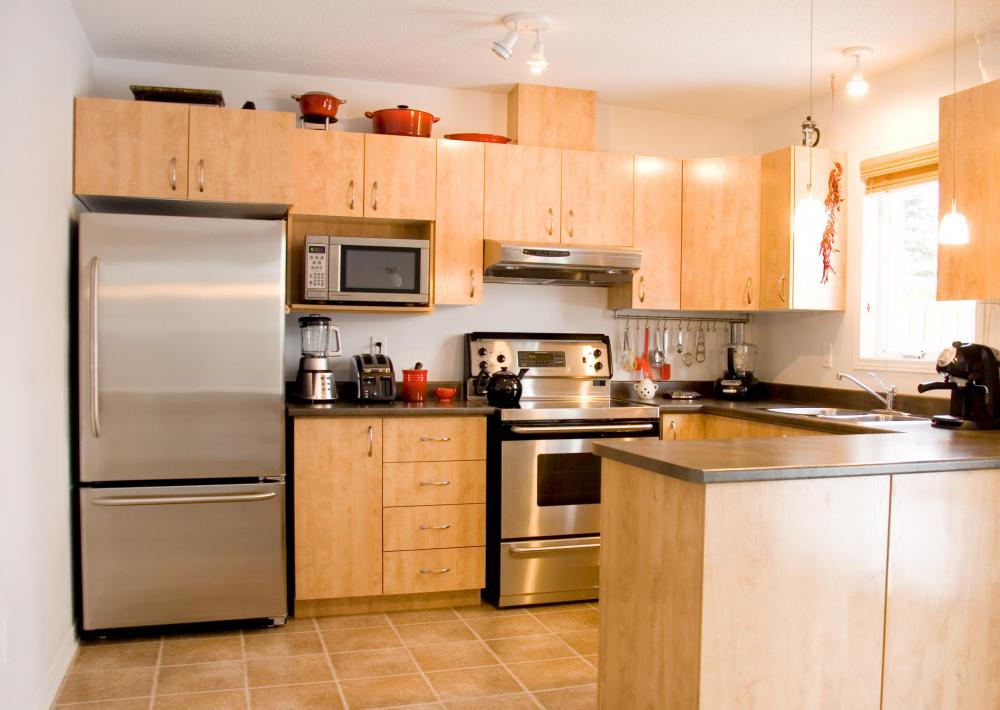 The first thing to consider when doing any type of remodeling or construction is your level of skill, and whether or not you will need to hire a contractor. If you are making significant changes to your kitchen which include changes to plumbing and wiring, a contractor may be needed. A contractor can also make sure that your remodeling plans agree with local building codes. When hiring a contractor for remodeling a kitchen, shop around to several companies for bids before reaching a final decision. Also consult your friends and neighbors about who they hire to do construction work.
One of the primary reasons for remodeling a kitchen is expansion. Kitchen storage, counter space, and pantry space are always at a premium, especially in a small kitchen. Expanding the kitchen means there is more room to work and move around. In addition, more than one person can be in the kitchen at a time. If the kitchen is made large enough, it can also accommodate a kitchen island, a valuable tool for cooks of all levels of experience.
When remodeling a kitchen to enlarge it, the options are either to take space from elsewhere in the house, or expand the house outward around the kitchen. Consider your options with care before making a choice, as knocking down structural walls can get expensive, although possibly less expensive than expanding.
When remodeling a kitchen, appliances should also be updated. In some cases, this may be the primary reason for the remodel. In all cases, you should assess your appliance needs honestly. Although restaurant style stoves are very popular in kitchen remodels, you may not need an eight burner stove with three ovens. A traditionally styled four burner gas stove is probably sufficient. For bakers, additional ovens can be purchased separately.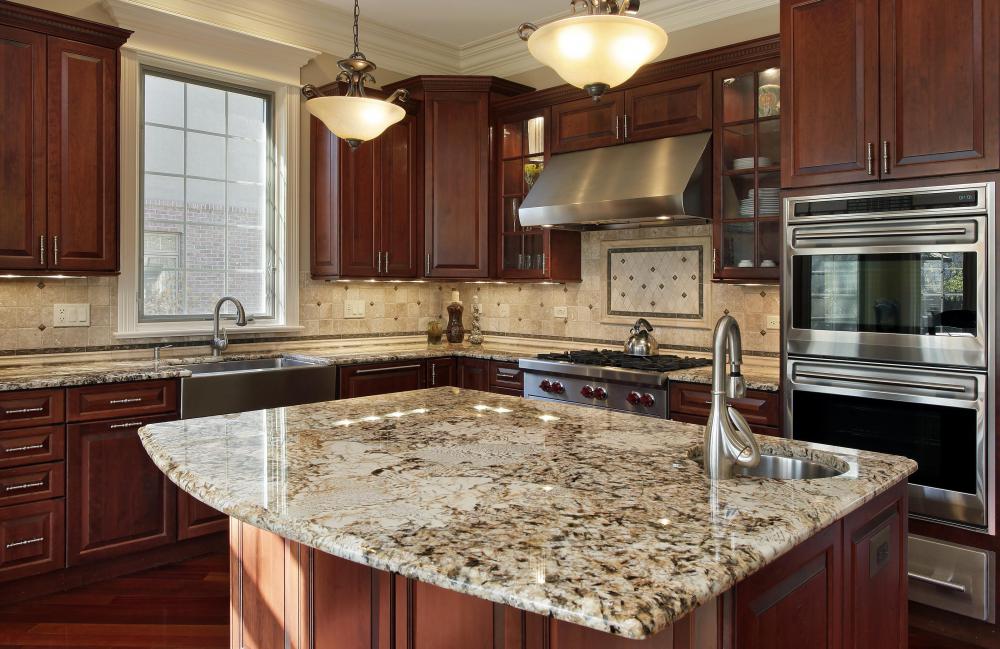 Your refrigerator can be upgraded to hold more food and supplies, which may mean getting a roomier freezer. Finally, sinks are a vital part of the kitchen. It is very helpful to have at least two sinks: one sink for food washing and a split sink for washing dishes. Some cooks also find a dishwasher helpful, and you may want to consider a high speed, high efficiency model. In addition, you will need a dish rack for delicate dishes which cannot go through the dishwasher.
Because the kitchen is often the center of activity in a home, when remodeling a kitchen, think about how to make it hospitable. Many kitchens include bars with bar stools for people to sit on and eat casual meals or talk to the cook while he or she is working. If you create a social area when you remodel a kitchen, make sure that it will not interfere with your work space.
Finally, think about the kitchen tools you need and how you like to organize your kitchen. Overhead racks are an excellent solution for baking pans and cooking pots, moving them up and out of the way while leaving them accessible. Be sure to make more cupboard space than you think you need, because kitchen cupboards have a way of filling up. Build a roomy cool pantry for storage of dry foods, and consider spice racks in a central location for commonly used herbs and spices. Use the shelves below a kitchen island to store things as well, and make sure to distribute your kitchen utensils in a functional way.