What are Scrapbooking Retreats?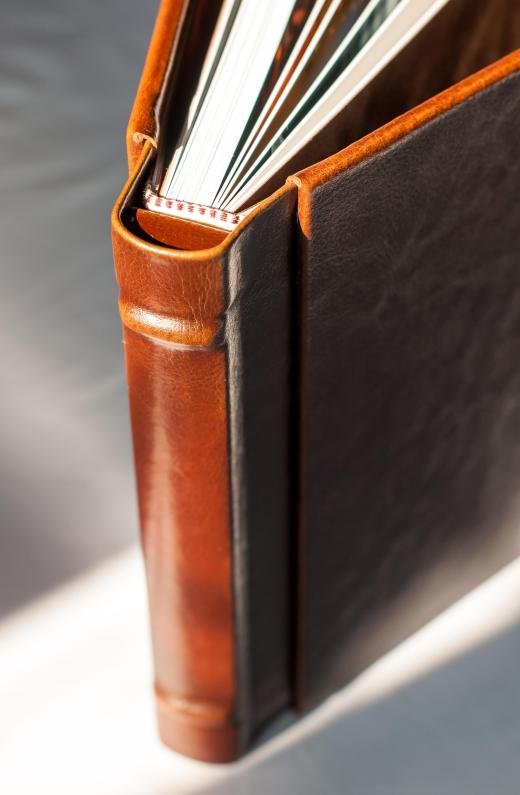 Scrapbooking retreats are usually weekend or week-long events that focus on the art of using photographs to create memory books. These gatherings typically include instructional classes led by experts on the subject, and time for the participants to create books together. Such retreats offer many valuable benefits to participants, such as outside creative input on the work and access to special supplies.
These events may be hosted or unhosted. This means that a group or club may hire a professional teacher who specializes in creating memory books to lead the retreat. Of course, organizers can lead the retreat themselves without any outside supervision.
Scrapbooking retreats may also be put together by craft shops that sell materials used in making memory books. Some shop owners use their own stores as the location, and hire a celebrity — someone notable in the art — to teach several classes over the course of a week or weekend.
These gatherings generally include unsupervised free time for scrapbookers to work on their own projects. During this, those in attendance can ask one another for advice on planning their books and individual pages. This can allow crafters the opportunity to incorporate new ideas and unconventional methods in their projects.
Participants may use the space provided by the retreat to fully spread their work out. This is beneficial when working on large projects that require a large number of photographs. Many people may not have room in their own homes to adequately devote to completing such projects, and can benefit from the ability to lay their work out one picture at a time.
Another advantage of attending scrapbooking retreats is that attendees may use supplies provided by the retreat host, or borrow items from one another. Supplies can become expensive when a crafter attempts to purchase each item on his or her own. At a retreat, they may have the opportunity to use different styles of scissors and die-cutters to accentuate memory book pages that they may not otherwise have had access to.
Classes during scrapbooking retreats are optional, but can be very useful. These classes offer scrapbookers the opportunity to learn new techniques and craft ideas from professionals. It also allows the teacher to watch as the students assemble their own personal projects, and offer suggestions on how to improve their work and use time more efficiently.
Scrapbooking retreats also offer crafters the chance to leave their daily work and home responsibilities behind for a short amount of time, and focus only on their hobby. For some, finding time to work is sometimes one of the most difficult obstacles to overcome when attempting to complete a project. Scrapbook retreats may be held at hotels, which allows the crafters to physically leave their normal surroundings and become engrossed in their work. Participants can also experience the unique fellowship of spending time with other like-minded crafters.


By: SilviuFlorin

Scrapbooking retreats typically include lessons and time for practice in creating scrapbooks.

By: Monkey Business

Scrapbooking retreats offer many valuable benefits to participants.

By: Sergey Mostovoy

Scrapbooking retreats can provide access to special supplies.