Redbox™ movies are DVDs that are available through Redbox™ self-serve rental machines, located at various places throughout the United States. Typically these vending machines can be found at various restaurants, pharmacies and shopping stores, some of which are accessible 24 hours a day. The company was originally funded by a subsidiary of the McDonald's Corporation, but was eventually bought, and is now owned by the Coinstar Corporation.
Redbox™ kiosk machines began appearing in 2004 and used older kiosks that were redesigned for the new brand name. Eventually these machines were replaced by ones made specifically for the Redbox™ brand name, from which Redbox™ movies are available for $1 US Dollar (USD) a day for up to 25 days, after which the renter pays $25 USD and then owns the movie. Each kiosk typically holds anywhere between 70 and 200 movie titles and up to 600 DVDs. Locations that are particularly busy sometimes have two kiosks available to cut down the time spent waiting in line.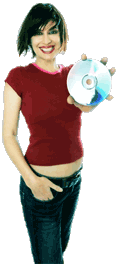 Someone who is interested in renting Redbox™ movies must first sign up for an online account, after which they will be able to either select movies ahead of time on the Redbox™ website, or choose which ones to rent right at the kiosk. The kiosk is totally automated, and when people arrive to rent movies, they must stand in line behind others who are also waiting. Once at the Redbox™ kiosk, the renter uses a touch screen to sign in and check out their movie, which is released from the machine. Inventory between Redbox™ locations is constantly updated so the system knows which DVDs are where at any given time.
If the renter wants to look through the Redbox™ movies on the spot, he or she must use the touch screen system to sort through their movies, either alphabetically or by genre, until a DVD is chosen. It is easier to rent a movie ahead of time rather than at the kiosk since this guarantees the renter that the DVD will be available. Once the desired movie has been picked out, a renter will insert a credit card into the machine in order to pay for the transaction. Redbox™ movies can be returned to any kiosk and not just the one where it was originally from. Since Redbox™ kiosks are unmanned, those experiencing technical difficulties must call an toll-free number for customer service.
Given the nature of Redbox™ movies – their widespread availability, efficiency, and low costs – they have become very popular. There are many promotions available which offer free Redbox™ movies with the purchase of other items. After purchasing promotion-related items, the consumer is given a Redbox™ promo code that they can enter upon checkout, which will either reduce the cost of the DVD or make the transaction free.
AS FEATURED ON:
AS FEATURED ON:






Woman holding an optical disc