What Are Pumpkin Muffins?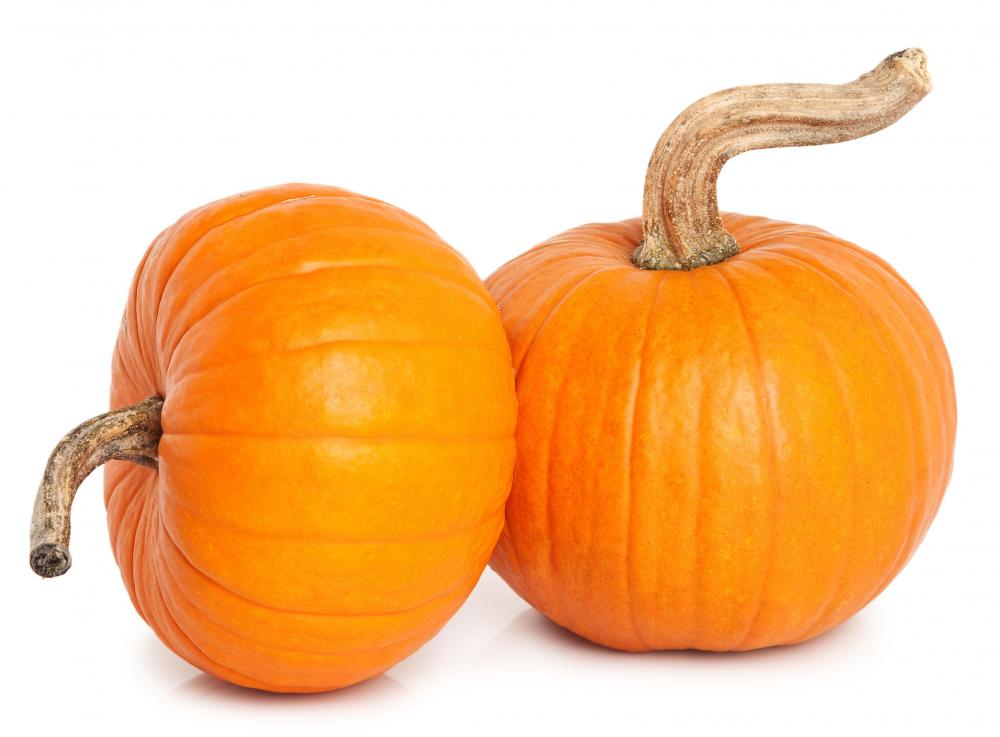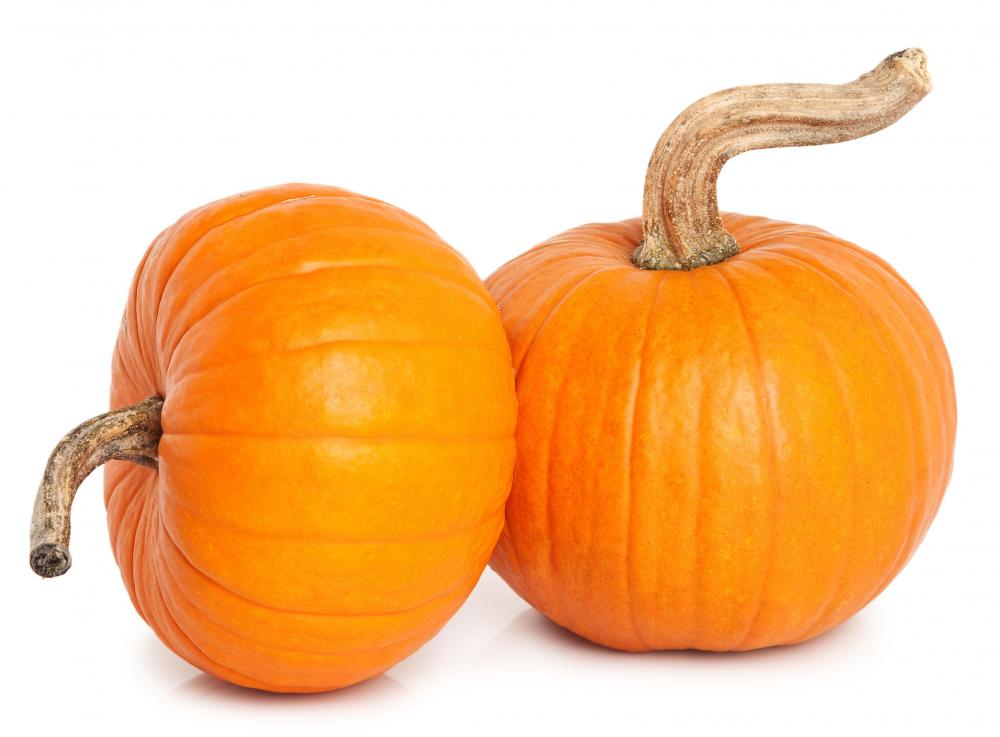 Pumpkin muffins are, in most cases, any sort of pumpkin bread that has been baked in small portions. Muffins are usually cooked in designated muffin pans made up of multiple wells. A batter prepared for one loaf of bread can usually make about a dozen pumpkin muffins, which can be served for breakfast, as a snack, or as a light dessert.
The simplest pumpkin muffins are usually made from a basic pumpkin-flavored quick bread recipe. Quick bread is made from a dense, cake-like batter that includes no yeast. Flour, eggs, and various sweetening agents are usually the core ingredients.
There are several ways of procuring the pumpkin flavor essential to pumpkin muffins. Carving up the squash itself is usually the most direct, but often also the most time consuming method. Pumpkins are native to North America, but grow well in many temperate climates. Their flesh is usually quite dense, and generally requires baking, roasting, or boiling before it can be consumed. The sweetest flavors are usually found in the smaller "sugar pie pumpkin" varieties, though most any size or species can be turned into muffins.
In most places, pumpkins are only available in the autumn months. They are considered by many people to be a distinctly fall food. Making pumpkin muffins year-round is possible with commercial pumpkin puree, however. Some of these products are heavily processed, but not all are. Pure canned pumpkin is perpetually available in many parts of the world.
Cooks can get very creative when it comes to baking techniques, end flavors, and specific ingredients. The simplest recipes are often used to make breakfast muffins, which are typically served with butter or jam for spreading. It is not uncommon to find homemade muffins with nuts, spices, or dried fruits like raisins baked in, too. Dessert muffins commonly have chocolate or butterscotch chips added, and may be frosted, much as a cupcake would be.
In many respects, pumpkin muffins resemble cupcakes, at least in shape. The main difference is in taste and texture. Muffins are essentially a bread, while cupcakes are dessert confections. Many baked goods that include the naturally sweet pumpkin omit sugar entirely in favor of other more understated sweeteners, particularly honey or molasses.
Savory recipes are among the least sweet. These often call for the addition of other vegetables, particularly onion, and meats like ham or bacon. Muffin ingredients that are savory tend to produce dinner muffins that can be served alongside a range of main courses.
Pumpkins.

Ginger, when added to the flour mixture, gives pumpkin muffins a spicy taste.