Probation is a type of criminal sentence that allows a person to remain free from imprisonment so long as he or she continues to abide by a set of rules. Probation laws are legal rules or guidelines that determine how probation is granted, its terms, and penalties for violations. Probation laws may vary from region to region, and should be carefully studied to fully understand the terms and conditions of this type of sentence in each individual case.
Probation laws may be related to sentencing guidelines. In some jurisdictions, judges and juries are subject to minimum and maximum punishments that can be ordered for each type of crime. A person convicted of first degree murder, for instance, is likely to be ineligible for probation since they have committed a serious and premeditated violent crime. Crimes that may bring a sentence of probation are typically first-time offenses or those that are non-violent.
The actions and behavior required of a convicted person are the focus of many probation laws. Not all courts will require the same conditions, but many follow similar guidelines. A person on probation is generally required to seek work consistently or remain employed, refrain from the use of alcohol or drugs, meet with a probation officer on a regular basis, obtain permission before traveling out of the region or moving, avoid any type of criminal violation, and surrender or refrain from purchasing any firearms. Other special requirements may be assigned, such as participation in drug or alcohol rehabilitation programs and anger management therapy.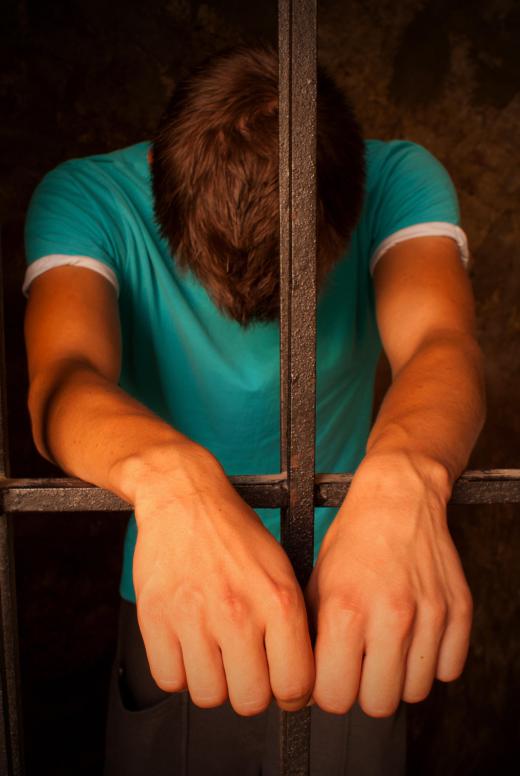 If a person violates his or her probation requirements, probation law may proscribe how the court and justice system can respond. Most probation laws guarantee that a person accused of a violation has the right to a hearing and legal counsel, and may dispute the charge if there is evidence to the contrary. Under most probation laws, the judge can choose to enforce any penalties, such as jail time, for the person's original crime if probation is violated. If a person on probation is arrested for another crime, most probation laws permit the courts to hold him or her in custody instead of issuing bail.
Probation laws are generally designed to give an offender the benefit of the doubt while still allowing the court to carefully watch his or her activities. The goal of probation is usually to help a person get back on the track of lawfulness following a criminal incident; it is an opportunity for a convicted person to prove his or her intentions to live a lawful life. Modern probation laws usually try to strike a fair balance between the rights of the offender and the jurisdiction of the court; while some may find probation laws to be unnecessarily intrusive, the existence of the probation system does allow many non-violent offenders to avoid prison and set to work on building a crime-free life.


By: Jeffrey Zalesny

Probation laws allow a convicted person to remain free so long as they abide by certain conditions.

By: apops

Probation law influences the minimum or maximum punishment a judge can order.

By: kanvag

In some jurisdictions, probation laws are related to sentencing guidelines.

By: andreykr

A violation of the probation terms may result in jail time.

By: Junial Enterprises

Failure to appear in court is a common probation violation.