Personal Digital Assistant protectors, or PDA cases, will protect your investment from scratches, falls, spills, dust and dirt. A variety of PDA cases are made from materials ranging from leather to PVC fibrous materials to aluminum and titanium. They provide an excellent fit for any PDA, custom tailored to suit specific PDA models.
For basic styling, you might want to consider a holster case with belt clip and flip-over tab, secured by a "hook-n-loop" fastener. The top tab prevents theft while the belt clip keeps the PDA handy when you need it. Some belt clip PDA cases have flip-down covers that expose a window to allow the PDA to be used in place.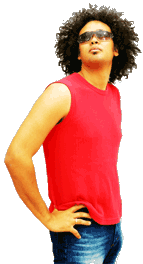 If you work in a secure environment, the hook-n-loop tab might only serve as an annoyance; a pouch holster might be a better choice. These PDA cases allow easy access and offer a simple design for basic protection and mobility without the hassle of a closure strap. An elastic memory card pocket is a nice touch and will ensure you have your flash memory with you when you need it.
If you're looking to carry a little more, you can consider PDA cases made from materials like PVC fibers. These durable weatherproof materials provide excellent protection while allowing for flexibility of design. Some models feature an inner divider, perfect for the PDA and a Pocketop portable keyboard. A front storage compartment can tuck away a WiFi card, memory card, or even a set of earbuds. Belt clips can be removable so the case can be tossed in your purse or briefcase.
If you want even more protection, consider a sharp looking aluminum or classy titanium case with ABS plastic interior to ensure a good WiFi signal. Cut-aways allow critical access to all necessary functions. Hotsync port, memory card slot, stylus, speaker and headphone jack all remain exposed. A padded interior absorbs shock and protects your PDA from scratches. These beautifully designed aluminum and titanium PDA cases are classically elegant.
A few well known brand names of quality PDA cases include Bellagio, Nutshell, Saunders, Sena and Otterbox. For a small fee, Bellagio offers to emboss PDA cases with company name and logo, initials or personal name.
No matter your tastes or budget requirements, there is no shortage of creatively designed, highly functional and attractive PDA cases in all price ranges and styles. The only likely trouble you will have is picking out just one.
AS FEATURED ON:
AS FEATURED ON:






Man with hands on his hips