What are Outdoor Planters?
Outdoor planters are plant containers that are intended for use on the patio, in a garden, or as part of the landscaping of the yard. There are many different materials used for outdoor planters, making it possible to involve all sorts of textures and designs into the overall scheme for the space. Available in a wide range of shapes and sizes, outdoor planters can be purchased from mass-produced offerings or custom designed to fit a particular need.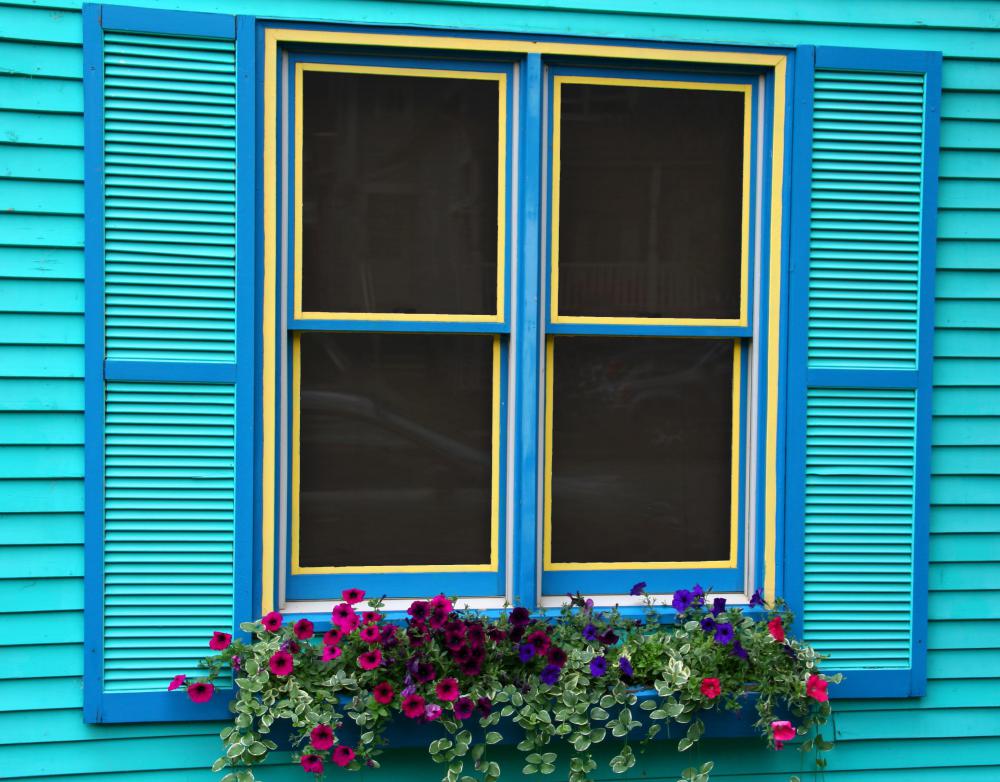 Planters designed for outdoor use come in a variety of shapes. The round and durable flower pot is one example. The pots may be small enough to grace a windowsill or large enough to anchor one corner of an open patio area. Larger flower pots are also a great way for apartment dwellers to make use of small patios or balconies as space to grow flowers, cucumber plants, bell pepper plants, or even tomato vines.
Along with the pot, outdoor planters are often shaped as square and oblong boxes. These planter boxes, like the pots, may come in a wide range of sizes, heights, and lengths. A planter box can be employed for all the same uses as a pot, but usually makes it possible to group several plants together. Depending on the purpose the user has in mind, the plants may be alike or a collection of different blooming plants that creates a wonderful burst of color for a drab area of the yard or garden.
Outdoor planters also come in many different types of materials. Inexpensive plastic planters are ideal for people on a budget. In addition, the plastic types are lightweight and come in a variety of colors. Pottery planters are also more decorative, but do tend to break with greater ease.
Masonry planters constructed with materials such as brick or concrete tend to be larger and intended to be placed permanently in position. These types of outdoor planters are capable of lasting for a number of years with little to no signs of wear. While masonry planters tend to be expensive, they are ideal options when using planters as part of the landscaping process.
Wooden outdoor planters, especially cedar planters, help to reinforce the look and feel of natural materials within the yard or patio area. Most manufacturers of wood planters will treat the materials to resist damage from moisture and other elements. However, even the most well-preserved wood planter will eventually deteriorate when constantly exposed to sunlight, rain, heat, and cold.
Outdoor planters can be a great way to create a colorful and lush look to an outdoor space, or they may be used for practical purposes. Because of the variance in size, shape, and materials, outdoor planters can help enhance even a small outdoor space, such as an apartment patio. It is possible to purchase outdoor planters year-round at hardware stores, home stores, and even many discount retail stores.
By: Valda

Outdoor planters made of pottery and filled with flowers.

By: Theresa Martinez

A windowbox is a gardening containing that fasteners beneath a window.