What are Medical Eye Services?
Medical eye services are vital to our good health. Before seeking assistance with eye concerns, a patient may want to know what services are available, and what to expect from the experience. A basic eye exam is performed by an optometrist or technician, and should include a vision test and screening for common eye diseases. Advanced medical eye services may include treatment of sudden vision loss, pain, swelling, or trauma.
One of the most important basic medical eye services is the initial eye exam. Past diseases, surgery, medicines taken, allergies, and family history are part of the initial eye exam. Insurance coverage and special eye needs such as contact lenses or previous eye surgery should also be included.

A basic eye exam may last for an hour or longer. Along with medical history, an optomistrist or technician will examine the patient's vision, using various lenses to see if he needs corrective devices, such as glasses or contacts. A glaucoma test should also be performed, which tests the pressure in the eye. The doctor should also assess the shape of the eye and the condition of the optic nerve, and perform a visual field test.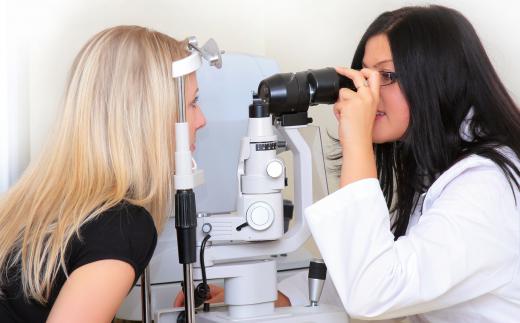 Glaucoma is an eye disease can be detected during an eye exam. If detected, glaucoma needs to be treated quickly, as the optic nerve at the back of the eye will slowly be destroyed. Over time it damages vision, in some cases bringing on blindness. Treatment cannot recover the loss of sight, but it can slow down the damage.
Type 1 and type 2 diabetes can also often be detected during an eye exam. Early detection can allow for a number of treatment options. As part of the examination, the optometrist will also check for cataracts, the clouding of the lens of the eye. If cataracts are found, they can often be removed with laser surgery.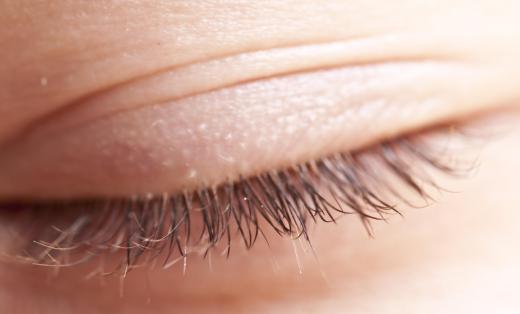 Other medical eye services include inspection for diseases of the retina, such as retinal detachment, macular degeneration, and diabetic retinopathy. An eye doctor should also be able to provide information on ocular migraines. In emergency situations, such as trauma to the eye, an emergency room or urgent care center doctor can provide medical eye services that may be able to prevent blindness.
In some cases, plastic surgery is a needed medical eye service. Sometimes there is a need to improve the appearance of the eyelid, known as blepharoplasty. Other patients may experience problems with the tear ducts, which might require a surgical procedure.
AS FEATURED ON:
AS FEATURED ON:






By: prosotphoto

An eye exam, a type of medical eye service, can determine if a person needs glasses.

By: daniel rajszczak

Ophthalmologists examine patients to detect any eye-related health problems.

By: Delphimages

Surgery may be performed to remove excess tissue of the eyelids.

By: SeanPavonePhoto

During an urgent situation, such as trauma to an eye, medical services can be obtained at an emergency room.

By: Kelpfish

Vision testing using a Snellen chart is one component of medical eye services.

By: kocakayaali

During an eye exam, the shape of the eye and the condition of the optic nerve may be checked.

By: Monkey Business

Medical eye services can include corrective laser surgery.

By: phasinphoto

Patients are typically required to complete a medical history form prior to seeing the optomitrist.