What Are Dutch Oven Potatoes?
Traditionally, as their name implies, dutch oven potatoes are potatoes cooked in a dutch oven along with a number of other ingredients. Bacon is usually used as the starter for this savory potato dish. Once the bacon has been fried, the drippings create the flavoring for the potatoes, along with peppers and onions.
To prepare the potatoes for this dish, they are pealed and cut into bit size chunks. The rest of the ingredients are cut into roughly the same size pieces. Before the potatoes and peppers are added, the onions are fried in the bacon grease until they are translucent.
In a separate bowl, the diced potatoes are tossed with salt and other spices. For some kick to this dish, cayenne pepper can be added. Once the potatoes have been evenly coated with the spices they are ready to undergo the cooking process.
The ingredients in dutch oven potatoes largely vary from recipe to recipe and even from cook to cook. Some people like to add cut up or shredded carrots for a bit of sweetness. There are others who choose to add mushrooms, which will be sauteed along with the onions in the initial step. Though the lesser ingredients may vary, the main ingredients remain the same.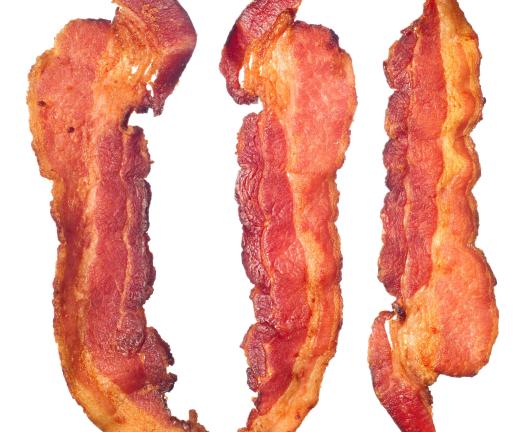 Dutch oven potatoes can be baked in an oven, or set on a grill rack of a barbecue to slow cook. They can even be cooked on a stove top on very low heat. The key to the best tasting potatoes, regardless of the cooking method, is to keep them covered as they cook. This locks in the flavor and ensures that the potatoes get fully cooked.
One way of cooking dutch oven potatoes is over an open fire. While a dutch oven can be used as the pan in which all the ingredients are cooked, it does not have to be. All the necessary ingredients can be cooked in a high sided cast iron skillet with a top. The top is key in this hearty campfire cooking process.
Regardless of how the dutch oven potatoes are cooked, a few minutes prior to serving them, shredded cheese is usually sprinkled over the top of all the cooked ingredients. Cheddar is the most popular choice to top these potatoes, though Swiss or mozzarella can be used in its place. The melted cheese creates a perfect topping for this dish, which can be served at breakfast with eggs or alongside a ham or steak for dinner.
AS FEATURED ON:
AS FEATURED ON:






By: Andre

Potatoes.

By: Kelpfish

Bacon is typically used as a starter for dutch oven potatoes.

By: Natika

Potatoes made along with other ingredients in a dutch oven are known as dutch oven potatoes.