What are Different Types of General Counsel Jobs?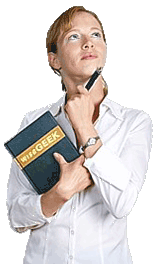 A person who is a general counsel is the lead attorney for a company or organization. This person supervises the legal department and provides legal services to members of the corporation. Different places, including hospitals, government agencies, and businesses, have general counsel jobs available for attorneys. Some attorneys are employed as general counsel and others work as an associate or assistant general counsel.
One of the different types of general counsel jobs is that of general counsel for a military branch. This legal professional advises the military regarding government policies and procedures. He or she also oversees military legal investigations and trials. In addition to these services, this person is responsible for counseling senior officials on issues relating to ethics, litigation and intelligence law matters. General counsel for divisions of the military also supervises associate attorneys stationed on military bases.
Many companies have assistant general counsel jobs for attorneys who work directly under the general counsel. The assistant performs various duties such as advising marketing and human resources, coordinating with outside attorneys for litigation and negotiating contracts for the company. This lawyer also helps the general counsel with staying current on industry regulations, ensuring sure the company is compliant on tax matters and helping personnel with worker's compensation laws.
Another one of the many general counsel jobs is a hospital general counsel. The counsel for a medical organization gives legal and technical recommendations to members of the hospital board and staff. This person makes sure the facility stays current on medical regulations, malpractice laws and compliance issues. The lawyer is responsible for reviewing employee and vendor contracts as well as legal documents for patients and staff. The hospital general counsel also has to represent the hospital in legal matters, file complaints on past due accounts and respond to litigation pleadings.
Attorneys in the different general counsel jobs must have a four-year undergraduate degree as well as a law degree. These individuals must have passed the bar exam for the jurisdiction in which the attorney is practicing law. In addition, attorneys hired for general counsel jobs are required to have numerous years of experience and specialize in a particular field such as business law or medical administration. A person employed as a general counsel must be familiar with contractual agreements and be knowledgeable with different software programs. Lawyers in this profession should have good verbal skills and be able to effectively communicate with staff and other counsel.
Woman holding a book