What are Common Small Business Expenses?
Small businesses often have many of the same expenses as large corporations. For example, a small company may have to pay salaries and wages. Many businesses that sell products must purchase their inventory before they have buyers. Having an office or operating space normally requires the payment of rent or a mortgage. It is also common for small businesses to have a variety of costs for financial services.
The sizes of small businesses vary. In some cases, a business may consist of one individual, but in other cases there may be numerous employees. When this is the case, wages and salaries tend to be one of the largest small business expenses. These costs can increase substantially if the company offers its employees any type of benefits, such as health insurance or childcare allowances.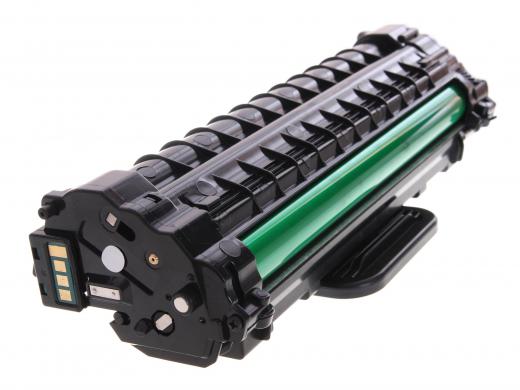 Costs to maintain an office or other type of facility constitute another major category of small business expenses. If a person is not operating from her home, then she may have to pay rent or mortgage for the space that she uses. This may require her to also pay for items such as electricity, water, and telephone services.
A company that sells products may need to purchase them before there is a demand. Investing in inventory can be risky because some products may never be resold. In some cases, even if clients order products through a company, the company may pay the supplier before receiving payment from the clients, which can also be risky. Acquiring inventory also generally involves paying shipping costs.
Having business space usually requires furnishings and equipment, such as a desk, a computer, or a cash register. In addition to these indoor items, a company may need to spend money on major or minor tools, such as tractors, saws, or painting supplies. The costs of some items in this category may require a person to finance them, which means that these expenses are likely to involve monthly payment obligations.
Operating a business also generally requires the use of various types of office supplies. This may include paper, ink cartridges, and writing utensils. This category of small business expenses may be considered recurring costs because these items may need to be purchased frequently.
When considering small business expenses, it is important not to forget financial services. The owners of small companies commonly have bank accounts specifically for the business, which are likely to involve costs such as monthly fees and charges for writing checks. The business may also require accounting services or tax preparation services. If there are several employees, fees for payroll services are also a common cost.
AS FEATURED ON:
AS FEATURED ON:






Ink cartridges are often a standing small business expense.

By: SuzyM

Many small business expenses may be tax deductible.

By: Thorsten

Telephone charges may be considered a small business expense.

By: Bojan Pavlukovic

Small companies often have bank accounts, which may have monthly fees and charges for writing checks.

By: Kablonk Micro

Inventory is usually a large expense associated with running a small business.

By: fusolino

Small businesses spend money on a variety of office supplies.

By: gemphotography

Small businesses usually require a lot of money at the start to setup a storefront.

By: Creativa

Costs to maintain an office or other type of facility constitute a major category of small business expenses.

By: Hunor Kristo

Small businesses may need to pay setup fees to accept credit and debit cards as payment.