What are Common Causes of Sleep Apnea? (with pictures)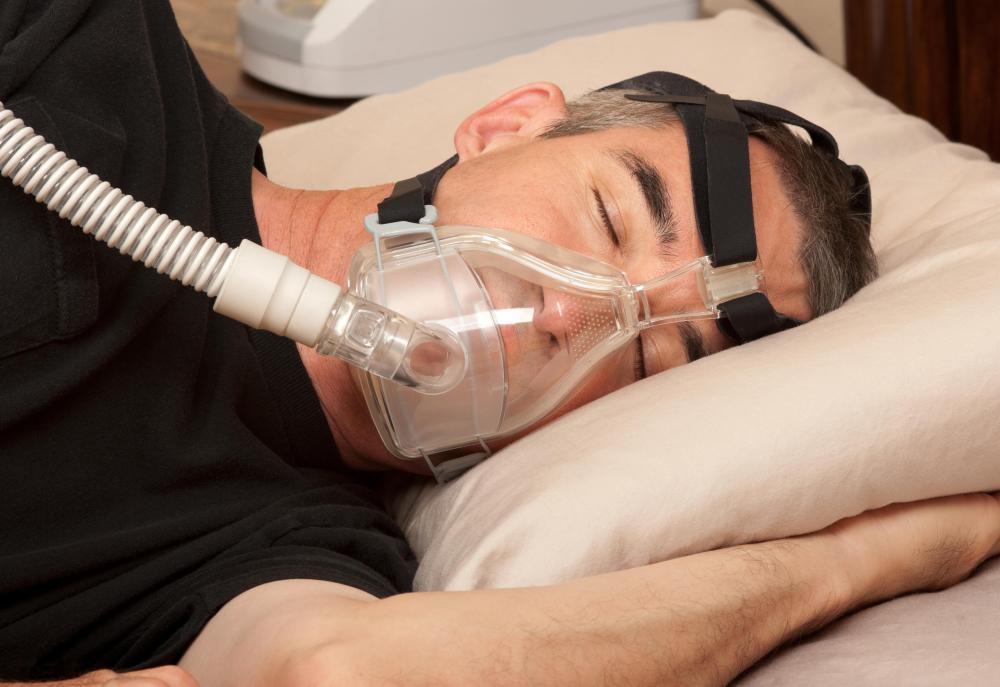 There are various kinds of sleep apnea, all with different causes. For example, obstructive sleep apnea is caused when the muscles located in the rear of the throat relax, restricting the person's breathing and forcing them to wake up. Central sleep apnea is another type that is most commonly caused by stroke and heart disease. Obstruction in the breathing passages may also cause a sleep apnea condition called complex sleep apnea; this type of apnea can also occur in people with additional sleep issues, such as problems developing a breathing rhythm during sleep. Other causes of sleep apnea include obesity, old age, and unusually shaped body parts, such as a large tongue or structural deformities of the neck or head.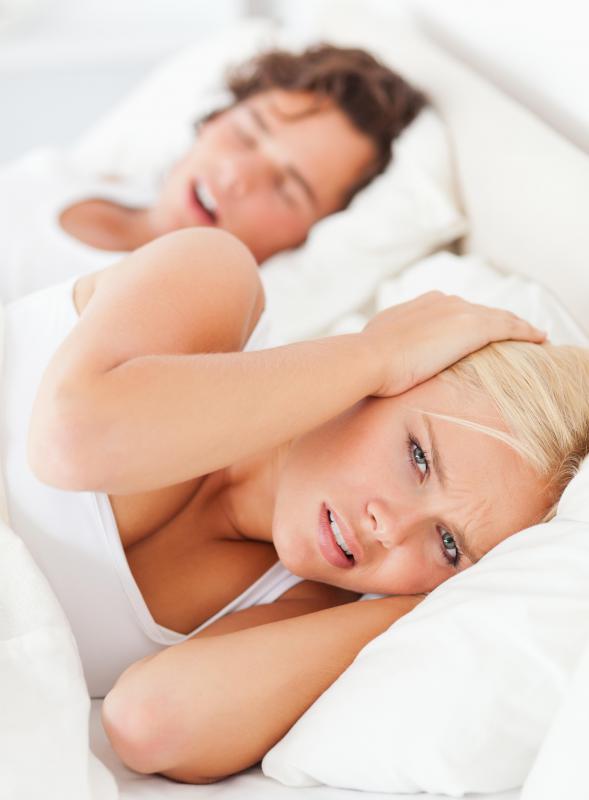 Obstructive sleep apnea is among the most common forms of sleep apnea. It occurs because the muscles that support the tongue, tonsils and soft palate overly relax. When this happens, the airway closes when the person inhales. As a result of the closure, the person stops breathing for a moment. When this happens repeatedly, the oxygen levels in the blood may dip and cause the person to wake up continuously.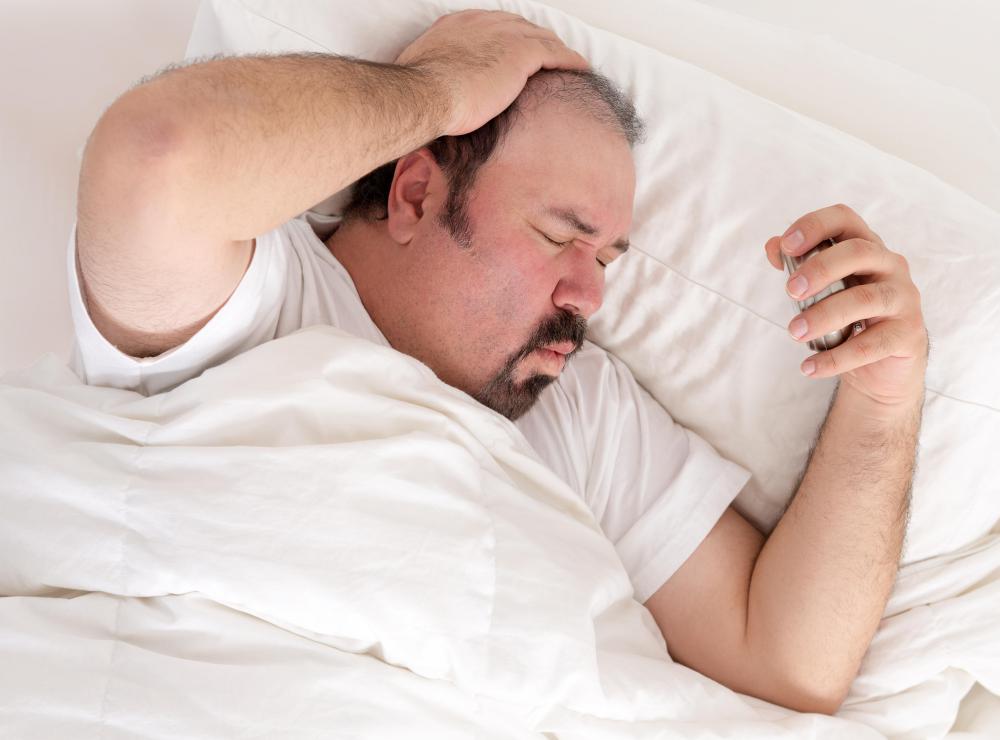 The causes of sleep apnea may be related to the inability of the brain to send signals to the muscles used for breathing as well. This is specifically true for central sleep apnea. Common causes of central sleep apnea may be stroke, heart disease, sleeping in unusually high altitudes, and use of certain drugs, such as morphine and codeine. Some of these causes are induced by medical staff for medical reasons, while others may be considered health problems.
Sometimes, as with complex sleep apnea, the causes of sleep apnea may be the result of several factors. For example, the person may have their throat muscles relax and they may also have an irregular rhythm to their breathing. They may also have delays in their breathing that may wake them up for a few seconds at a time.
Some causes of sleep apnea are related to the person's body size or shape. For example, people with head or neck deformities may have tinier airways in their throat, causing them to wake up from sleep. In addition, a person with large tonsils or tongue may also experience sleep apnea. Additionally, if people have excess weight on their bodies, the fat may collect near the windpipe wall and make it harder to breathe. Old age may also make it difficult to breathe at night while sleeping, causing sleep apnea.
High altitudes can aggravate sleep apnea, which may lead to long term health issues.

Abnormalities in the throat muscles may cause snoring.

Overweight individuals are at an increased risk for developing sleep apnea.