What Are Chemotherapy Cycles?
The term chemotherapy cycles is used to describe the schedule of treatments an oncologist prescribes to treat cancer. Each cycle depends on the type of cancer a person is diagnosed with and the success of any previous chemotherapy treatments. Chemotherapy may be given as a single medication or as an alternating pattern of multiple chemotherapy drugs. Normally, each chemotherapy cycle includes the actual administration of the medicine, and then a rest and recovery period. This pattern is usually repeated four to six times for an average chemotherapy cycle.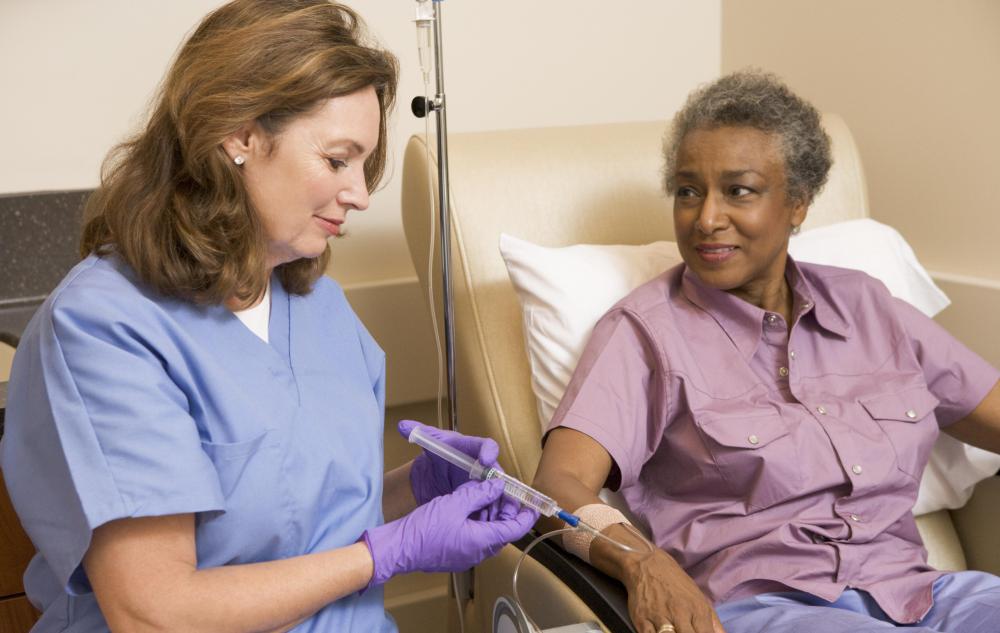 Chemotherapy cycles are determined in part by the medication being used to treat the specific cancer the person is fighting. Most doctors recommend chemotherapy cycles based on the evidence collected during the clinical trials for the drug. Chemo cycles are often scheduled based on the effectiveness of the medication against the cancer during specific times of cancer cell development. Some chemo drugs can be more toxic than others, causing a need for additional time for the patient to recover before the next round can begin.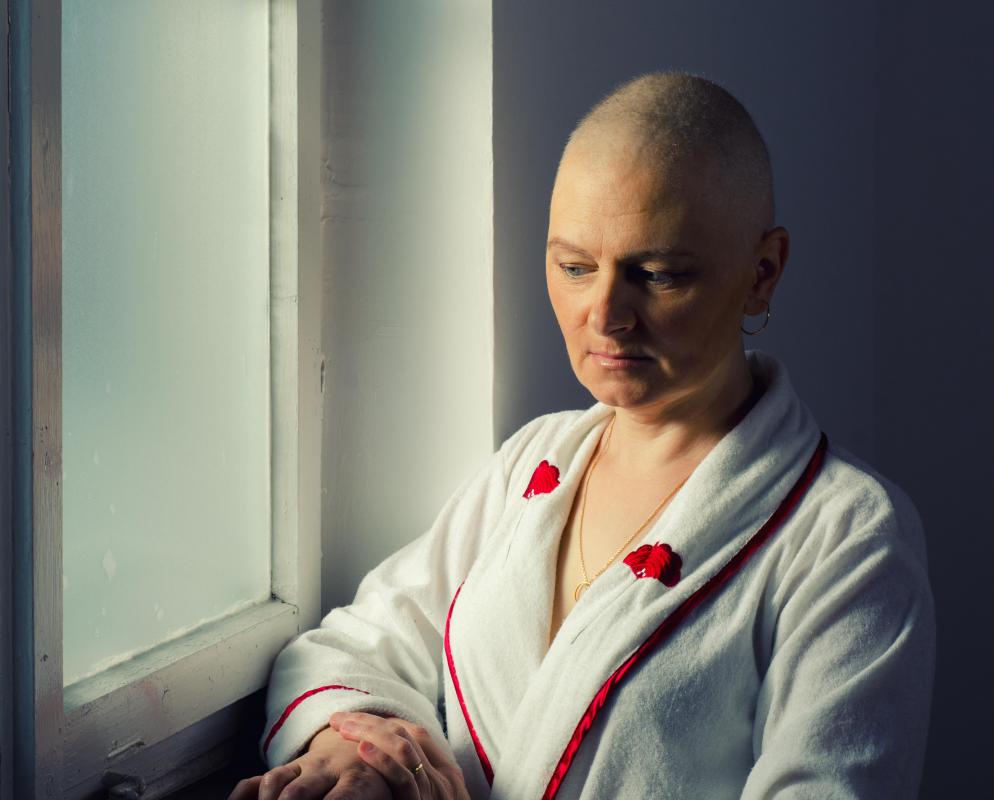 A few of these medicines are prescribed daily and others may only be given once a week. Many people receive chemotherapy on an outpatient basis. Advanced or especially aggressive types of cancer may need to be treated on an inpatient basis to be effective against the cancer.
Chemotherapy medication is administered in several different ways. The method used to give the chemotherapy drugs factors into the amount of time each session lasts. Chemo may take from a few minutes on up to several hours to deliver correctly.
Most commonly, the medications are given through an intravenous (IV) line or orally in pill form. Some types of chemo drugs need to be injected into a large muscle (IM), body cavity, or spinal cord. Patients that are expected to undergo many months of chemotherapy cycles may elect to have a venous access device (VAD) inserted to reduce the amount of needle punctures needed during treatment. The VAD may also be used to administer liquid nutrition or withdraw blood for testing.
Each chemotherapy session may be repeated weekly or monthly, according to the stage of the cancer being treated. The chemotherapy cycles may continue for as long as a year depending on the type of cancer. After diagnostic tests have shown the cancer to be nonexistent, the oncologist will likely recommend cycles of chemo to continue for one to two more sessions. If the tumors have shrunk, but have not disappeared, most doctors will recommend continuing the same chemotherapy medications until the cancer has been eliminated.