What Are Bed Frame Brackets?
The term bed frame brackets can be applied to hardware pieces that support the box springs of a bed, or to refer to an additional connector piece which can be used to attach a headboard or footboard to a bed. Consumers who are looking for a certain type of bracket should first check their product labeling to ensure that they are purchasing the type of hardware that will help them complete their furniture renovation. This type of hardware is often available for purchase at local home improvement stores, or through Internet ordering.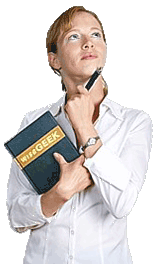 One type of bed frame brackets can be used to provide support for mattresses. These brackets are typically made from a coated type of metal and are designed to hook over the two facing edges of the bed frame on its longest sides and extend several inches towards the center of the bed. Traditionally, mattresses and box springs are supported by flat, wooden slats that sit horizontally across the opening of the bade frame. Using these L-shaped brackets eliminates the need for this type of wood support, and they are capable of distributing the weight of the mattress evenly without squeaking or breaking.
Another type of bracket can be used to secure a headboard or a footboard to a bed frame. Frequently, mattresses and box springs are sold with a metal or wooden support bed frame, although this frame does not usually include a decorative headboard or footboard, and is designed to merely elevate the mattresses off of the floor. Attachment bed frame brackets are usually sold separately from the frame or additional bed pieces. Consumers can use this type of hardware to bolt the furniture pieces of their own choosing to their existing frame without having to purchase an entirely new unit. Headboards and footboards sold individually without the frame are often more affordable than full sets.
The use of these bed frame brackets may require owning a certain type of bed frame. Metal bed frames which can be attached to these brackets are known as bolt on bed frames. They provide several holes at each corner of the frame to which extra hardware can be connected. These bolts holes are necessary connection points for attaching the brackets, and can be drilled manually into frames that do not already provide them. The bolts required to complete the work may be sold separately from the actual brackets, and consumers may benefit from purchasing an additional bed frame hardware kit.