What are Basic Diabetes Treatment Guidelines?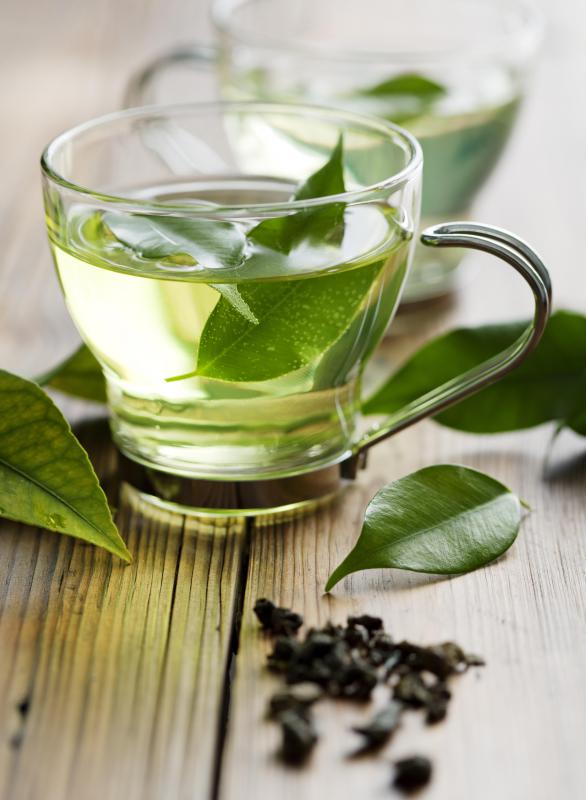 There are different types of diabetes, but all types require that the patient control the amount of glucose in his blood stream. He should work with his health care team, including a doctor and a nutritionist, to develop diabetes treatment guidelines that will work for him. This will include a healthy eating plan, regular physical activity, and monitoring blood sugar levels consistently. He may also need to take medications, which may include injectable insulin. Patients must also have regular check-ups and make other lifestyle decisions to ensure general health and prevent complications from diabetes.
In order to accurately follow basic diabetes treatment guidelines, patients must first learn what their ideal blood sugar levels should be. This is not one single number, but rather it can vary according to whether the patient is an adult or a child, whether the blood is tested before a meal or after, or if it is tested right before bedtime. For example, before a meal, a healthy blood sugar level for an adult is between 70 to 130 milligrams per deciliter (mg/dL) and a good number before bedtime is less than 180 mg/dL. Patients should learn these numbers and follow a set schedule for testing their blood sugar, which may include additional testing if they notice symptoms of high or low blood sugar.
A registered dietitian can work with the patient to develop a diet plan that fits his diabetes treatment guidelines. Patients will need to balance the appropriate amounts of proteins, carbohydrates, and fats. Foods like whole grains that do not absorb quickly into the blood stream are encouraged because they help prevent blood sugar spikes. Vegetables and fruits should also form a large percentage of the patient's diet, which should generally be low-fat and low in calories.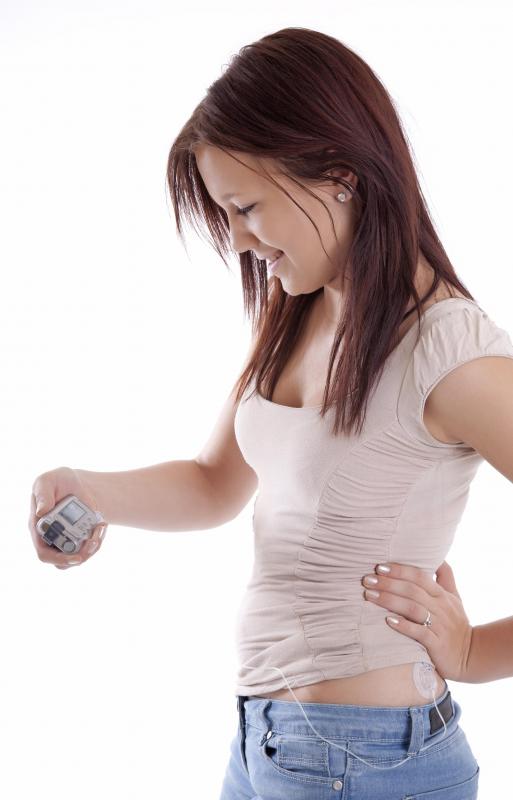 Regular physical activity is an essential part of diabetes treatment guidelines, because it helps the body use insulin more effectively and it lowers blood sugar levels. It is recommended that diabetic patients get a minimum of 30 minutes of aerobic physical activity on most days. Patients should be careful to check their blood sugar levels before, during, and after working out to prevent a dangerous drop in blood sugar.
Some patients may also need to take medication as part of their diabetes treatment guidelines. Those with type one diabetes will need to take insulin, either with injections or an automatic insulin pump. Type two diabetes patients who cannot adequately manage their disease with diet and exercise may also need diabetes medication, which may or may not include insulin.
Diabetes treatment guidelines also call for regular physical check-ups and eye exams, since diabetic complications can affect eye health. Patients must also maintain healthy cholesterol and blood pressure levels, as well as check their feet regularly for signs of sores. Diabetes can impede normal healing. It can also leave a patient more susceptible to gum infections, so proper oral hygiene and regular dental appointments are also essential.
By: Liv Friis-larsen

Green tea is naturally sugar-free and helps control blood sugar levels, making it an ideal beverage for diabetics.

By: brankatekic

Certified diabetes educators help people diagnosed with diabetes learn how to self-manage their care.

By: Monkey Business

People with diabetes who want to modify their treatment regimen should first discuss any changes with their physician.

By: hilleborg

Insulin pumps are growing in popularity, although the traditional injection remains the most common way to manage diabetes.