What are Assets Under Management?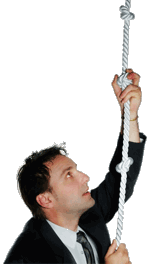 Assets under management (AUM) is a term which is used to refer to the total value of the investments which are managed by a portfolio management company. There are a number of different ways to calculate assets under management and people should confirm that they know which method is being used when they are looking at the assets under management for a given company. Depending on which method the company uses to calculate the total value of their investments, their reports can vary considerably.
One method is to consider all of the investments the company manages, both for customers and for itself. Essentially, this is like looking at all of the money the firm has in the bank. Other firms may report just on assets which are under discretionary management. These are assets which are controlled by the portfolio manager at the request of clients and they are separate from assets the company holds on its own.
Portfolio managers use reporting about assets under management to compare themselves to other companies, as this information provides information about overall growth and change over time. The total value of these assets indicates how well a mutual fund, hedge fund, or other type of portfolio manager is doing. It also informs investment decisions by investors and provides information about exclusivity. As a general rule, the higher the value of assets under management, the higher the minimum investment in the company.
In the United States, portfolio managers are required to file a document known as an ADV form which provides important information about their company and how they operate. This form, filed with the Securities and Exchange Commission (SEC), discloses the name of the company, the officers, its location, and its investment style. In addition, it documents the assets under management in a given period. These forms are available to the public and people can request copies from the SEC.
A money manager may charge fees on the basis of assets under management. The more assets, the higher the fees, creating an incentive to continue increasing the value of assets under management. This in turn also increases returns for customers, who count on steady growth of their investments with such firms. Information about fees must be disclosed when people initiate an investment and it is advisable to get disclosures from multiple firms along with reports about their performance before selecting a portfolio manager to work with.


Man climbing a rope