What are All Inclusive Vacations?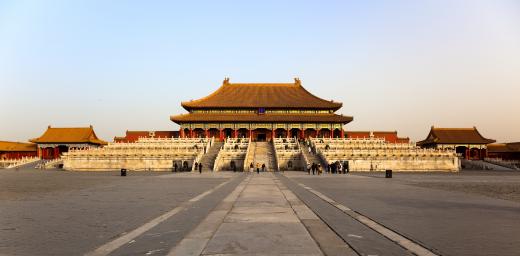 All inclusive vacations are package deals that include a variety of vacation needs for one price. Cruises are often all inclusive vacations. Some resorts promote themselves as all inclusive, while travel agencies may also put together all inclusive plans for popular tourist destinations.
The most inclusive of all inclusive vacations will include your flight, lodging, meals, entertainment, recreational opportunities and perhaps even a rental car. Beyond that, there are varying degrees of all inclusiveness. Some places may include everything you need on-site but require you to pay for all transportation. Cruises may include flights and your on-ship accommodations, meals and entertainment, but make you pay separately for any island stops. Prices vary greatly depending on how inclusive your all inclusive vacation is going to be.
When staying at an all inclusive resort or taking an all inclusive cruise, meals and entertainment are usually the biggest benefit. They don't skimp on the food and there are a wide variety of choices, with both buffet and sit-down options. Pools, private beaches, tennis courts, spas, clubs, and many other activities await you as part of your paid package.
If you are purchasing an all inclusive vacation, read everything carefully so that you know exactly what you're paying for and therefore avoid any unpleasant surprises. You usually must pay for all gratuities you incur, and you may have to cover others fees and taxes.
Since the concept of an all inclusive vacation implies that everything you need will be in one location, local attractions or outside restaurants will not be included in your package price. However, like most tourist destinations, they may offer coupons and specials for other area attractions or shuttles to take you there.
All inclusive vacations are great for those who want to enjoy their vacation to the fullest without having to worry about little details. They're also a chance to truly get away from it all; no worries about how much dinner is going to cost or whether you can afford to let your kids play in the arcade. The all inclusive route is certainly worth considering the next time you plan a vacation.


By: Ilia Torlin

An all inclusive vacation to China might include a hotel, meals, and even a trip to the Forbidden City.

Buffets may be featured in all inclusive vacations.

By: Warren Goldswain

All inclusive vacations are often taken at a beach.

By: Offscreen

Hotel accommodations are usually part of all inclusive vacations.

By: pk7comcastnet

A vacation rental home may be part of an all inclusive vacation.

By: pr2is

Most all-inclusive resorts have luxurious pools.

By: ellensmile

Private beaches are often among the amenities included in an all-inclusive package offered by a resort.

By: Galina Barskaya

Tennis courts are often included as part of all inclusive vacations.

By: Sailorr

Many all inclusive vacation packages include airfare.

By: Wimbledon

An all inclusive vacation might include travel aboard a cruise ship.