Is There a Cure for Drug Addiction?
While there is no known cure for drug addiction, several treatment options exist that can help addicts deal with and recover from drug addiction. Recovering from drug addiction will take time and dedication to a treatment plan. Treatment options include individual counseling, group therapy, and medications.
Drugs act on the brain and change the way it functions and the way the addicted person behaves. Experimenting with drugs may seem like an innocent act or be meant as a one-time thing, but drug addiction can occur from limited drug exposure. Recognizing addiction may be the hardest part of seeking treatment.
Identifying addiction and how it occurred can help provide a clue to the types of treatment that may work best. The best shot at helping an addict recover and live a life free of drugs stems from tailoring treatment to the addict's individual needs. This includes taking into account a person's background, medical history, and cultural beliefs.
Treatment options exist and are a person's best chance at overcoming drug addiction. While these treatment options do not offer a cure for drug addiction, they do offer a way to bridge the gap from addiction to recovery. With the help of various treatment options, addicts can regain control of their life and get as close as possible to a cure for drug addiction.
Individual counseling is one option in the search for a cure for drug addiction. In individual counseling, qualified therapists and medical professionals attempt to uncover what led to the addiction and identify benefits associated with becoming drug-free. This can include benefits related to family relationships, future career aspirations, and limiting or preventing jail time.
As with individual counseling, group therapy attempts to replace negative behavior with positive behaviors. This occurs through incentives and building the appropriate social skills needed to abstain from peer pressure and drug abuse. Group therapy is often offered as a way to continue therapy on an ongoing basis to help maintain a drug-free lifestyle.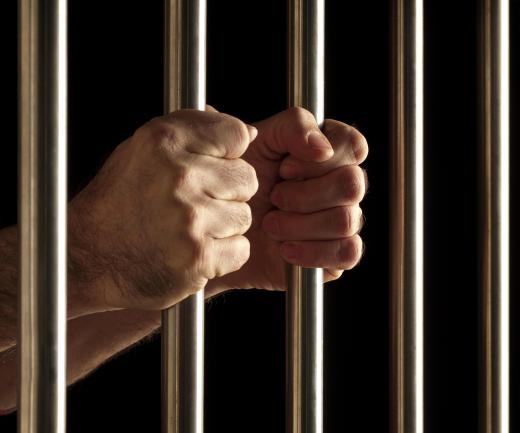 Medications may also help when looking for a cure for drug addiction. Heroin addicts may find methadone works to prohibit continued heroin use. Alcoholics may find help with the use of disulfiram or topiramate. No matter what the addiction, medication works best when administered alongside other treatment options, such as individual or group therapy. Addicts may also suffer from other mental disorders, so medication aimed at treating underlying disease may be helpful during recovery and throughout their life.


By: Richard Villalon

Heroin addicts might be treated with liquid methadone.

By: MSPhotographic

Counseling may aid in the treatment of drug addiction.

By: WavebreakMediaMicro

Medical professionals can help individuals overcome drug addiction.

By: Photographee.eu

Drug therapy attempts to equip addicts with a daily routine that does not leave room for substance abuse.

By: angelo.gi

If a person does not get free of drug addiction he or she may end up in jail.

By: candy1812

There is no one cure, but several effective treatment options for drug addiction.

By: kmiragaya

Those who have undergone treatment for a drug addiction must avoid narcotic prescription painkillers in the future.

By: Piotr Marcinski

A person addicted to heroin may scratch excessively during the withdrawal process.

By: palangsi

Methadone is used to treat heroin addiction.

By: Monkey Business

Some drug addicts may also suffer from other mental disorders.