Is an Online Hearing Test Reliable?
Today, it is quite easy to complete a number of tasks online instead of running out here and there to get things done. From shopping and paying bills to ordering medicine or contact lenses, the Internet allows easy access to several necessary items with just a few clicks. Now, it's even possible to take a hearing test online. Determining if an online hearing test is reliable is not difficult. It may still be necessary to have an in-person test done at a later date, but an online hearing test can give one enough information to know if further testing is necessary.
Some people recommend using a headset or headphones that reduce or eliminate noise when taking an online hearing test. One may also want to test his or her hearing amid noise as well. For many people, hearing with other noise present is a problem. Choosing which type of test to take and which headset to use depends upon one's particular situation.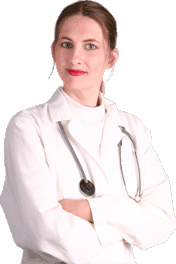 It may also be best to have someone who does not have hearing issues try the test first to compare the results. If the tones are difficult to hear or something else in the test doesn't seem right, the person who is concerned about his or her hearing may wish to try a different test. Be aware of some systems that make another noise, such as a clicking sound at each segment. The click is not intended to be counted as a sound, so listen carefully to hear if a tone follows.
Since many people do not have insurance or cannot afford a visit to the doctor unless it is absolutely necessary, they prefer to give an online hearing test a try before making an appointment for a regular hearing exam. It should not be difficult to find a free online hearing test, although many sites do require registration. After registration, a questionnaire may need to be filled out. The site may also ask about earphone or headset information and configure the test to the type being used. Some online hearing tests also have a way to test and adjust the volume before taking the test for greater accuracy.
Having a "real" hearing test done is still advised. The idea is to gather basic information before seeing a healthcare provider and a reliable online hearing test can provide basic information. It is not intended to replace an actual hearing test and should not be considered a diagnosis.
AS FEATURED ON:
AS FEATURED ON:






Nurse