In Finance, what is a Direct Transfer?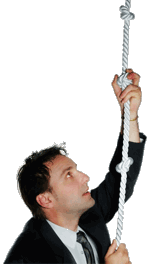 A direct transfer is a movement of funds from one type of tax-deferred retirement plan to another. The funds are transferred directly between the two plans, sometimes via an agent or custodian, and are never actually held by the person named on the account. This allows people to transfer funds while bypassing penalties, taxes, and fees that would be associated with a temporary transfer into their names. It can take several days to complete a direct transfer.
In a direct rollover, someone changes jobs and wishes to move retirement savings from the accounts associated with the old job to accounts held at the new job. Many employers offer functionally similar retirement accounts, making it very easy to carry funds over with a direct rollover. In this case, the new employee meets with a benefits representative to choose a new plan and fills out paperwork authorizing a direct rollover from the older accounts.
Someone who is not changing jobs but wants to change accounts to take advantage of better terms, address changing circumstances, or for other reasons can also initiate a direct transfer. In this case, the funds are moved to a different retirement plan administered by the same employer or financial institution. As with a direct rollover, paperwork must be filled out to complete the change, although sometimes this can be done electronically for convenience.
Historically, a direct transfer resulted in a physical check written out to a custodian or financial institution to open the new account. Today, the funds are usually transferred electronically to create the new account while the old account is closed out. Depending on bank policies and the type of direct transfer involved, it can take a few days to a week for the transfer to go through. During this period, the funds will be unavailable and the bank may not be able to provide information about account balances.
Using a direct transfer allows people to move money from one qualified retirement plan to another without actively withdrawing it. As soon as funds are disbursed, even if only temporarily, people are required to pay taxes on them, and being able to avoid those taxes and other penalties while conducting transfers is important for many people saving for retirement. Tax law may require that people report a direct transfer, but there are no taxes assessed on the reported transfer. When a direct transfer is supervised by a benefits officer or bank officer, that person can provide information about how to report it on taxes.
Man climbing a rope