How Should I Choose Fish Oil Supplements?
Fish oil supplements can lower triglycerides, prevent the hardening of arteries, lower blood pressure, and reduce the risk of other serious health problems. It is well known that fish oil can contribute to a person's overall health, but it can be difficult to choose an effective supplement since so many brands are available on store shelves. No matter which brand is ultimately selected, a consumer should strive to choose a fish oil product manufactured by a reputable company.
When choosing a fish oil supplement, select one that contains EPA (eicosapentaenoic acid) and DHA (docosahexaenoic acid), two kinds of omega-3 fatty acids that are found in fish oil. The majority of fish oil supplements are tasteless, odorless, and simple to swallow. If a fish oil supplement smells fishy, avoid taking it. Although most supplements come in gel-capsule form, some people may have difficulties swallowing the capsules. If this occurs, a person can consume fish oil supplements in a liquid or pudding-like form.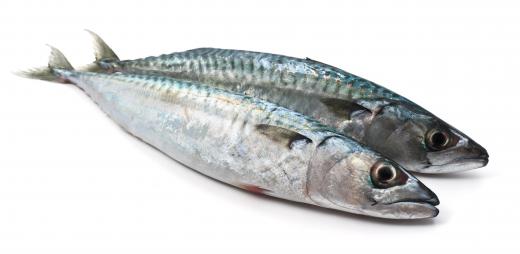 Choose a fish oil supplement brand that is deodorized or distilled, meaning that all contaminants have been removed from the oil. Make sure that the fish oil supplement is actually derived from fish. In some cases, supplements may profess to be fish oil but are really a supplement manufactured from algae. Other supplements are made from krill oil, a substance made from small crustaceans that contain omega-3 fatty acids and antioxidants.
Reading the label on the supplement bottle is also necessary in order to choose a fish oil product that suits a particular consumer's needs. The amount of fish oil in each capsule will determine the dosage a person must take on a daily basis. One brand of fish oil may require that a person takes only one capsule a day, while another brand may require that a person swallows four capsules in order to receive the same health benefits.
Compare prices of fish oil brands in order to determine which supplement is the better buy. Higher quality fish oil supplements that contain a more concentrated form of omega-3s are often more expensive than those found in the local supermarket. Vegetarians can add omega-3s to their diet by consuming flax seed oil or flax seed oil capsules.
Fish oil has been known to cause side effects in some people. These side effects may include heartburn and belching accompanied by a fishy flavor. If these side effects become bothersome, change to another fish oil brand or do not take the dosage all at once. As with any supplement, it's important to speak with a doctor before taking fish oil. Fish oil supplements may not be the right choice for patients who take aspirin or prescription anticoagulants.
AS FEATURED ON:
AS FEATURED ON:






Mackerel is often used as the source for fish oil tablets.

By: Dan Race

Belching and heartburn can be side effects of fish oil.

By: spline_x

Flax seed oil is high in omega 3 and omega 6 fatty acids.

By: Evgeniy Drogozhilov

Research shows that kids who take fish oil on a daily basis may help lower their risk for hyperactivity, dyslexia, and certain other disorders.

By: Stephen VanHorn

Fish oil supplements are rich in healthy fats, such as omega-3 fatty acids, eicosapentaenoic acid and docosahexaenoic acid, commonly called DHA.