How Serious is a DWI Conviction?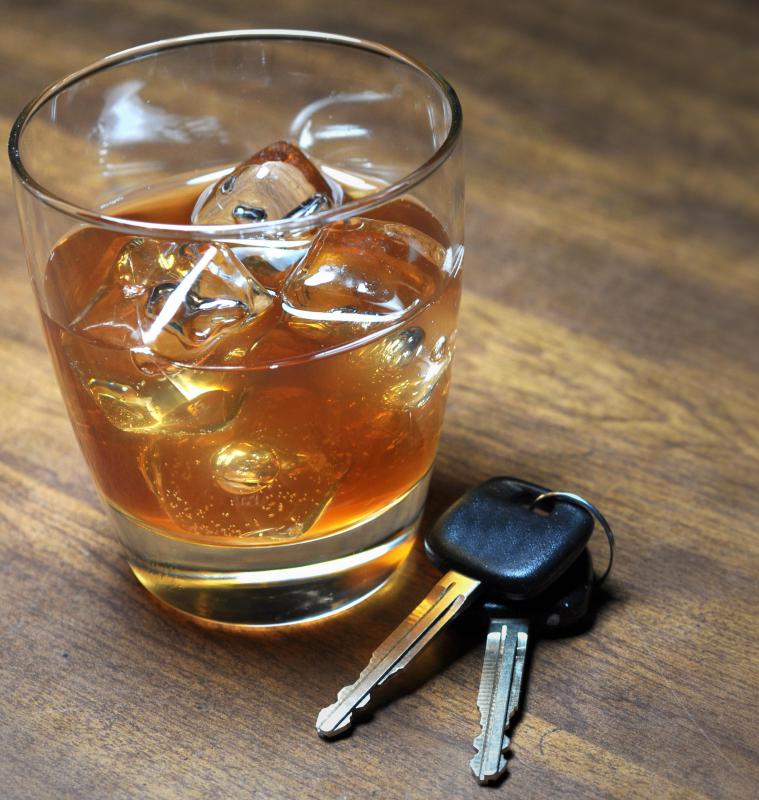 A DWI conviction can be a very serious matter. Not only does the individual have a criminal record, but there are civil consequences as well. Criminal penalties may include paying a fine or incarceration. Having a criminal record can affect an individual's employment prospects, as well as his or her ability to travel. The DWI conviction also means loss of driving privileges and much higher insurance rates for years after the event.
DWI stands for "Driving While Intoxicated." A person who is operating or in control of a vehicle who has a Blood Alcohol Content (BAC) of 0.08 mg/dl has committed a criminal offense. In some jurisdictions, a person who is simply sitting in the front seat of a vehicle with the keys in the ignition may be charged with a criminal offense, since he or she is in control of the vehicle at that time.
A criminal record, whether for a DWI conviction or another type of offense, can lead to suspension or loss of employment. A person who is required to drive as part of his or her job will no longer be able to do so. Looking for work after the DWI conviction will be challenging, since the individual will be required to disclose this fact to prospective employers. Companies who perform background checks on applicants will be able to see state records for a number of years after the conviction. Many employers will simply refuse to hire an applicant with record of a DWI conviction, no matter what his or her qualifications are.
Travel can be an issue following a DWI conviction. A person with a criminal record may not be able to obtain a passport. Even with a valid passport, the individual may be refused entry to certain countries, including Canada, if he or she has a criminal record.
A DWI conviction means loss of driving privileges for a time. Once the driver's license suspension has been lifted, the offender will need to pay a fee to have it reinstated. Getting car insurance after being convicted of a DWI offense can be challenging, too. Some companies will suspend a customer immediately on conviction, while others will agree to provide coverage, but at a much higher rate.
The person who has been convicted for DWI may need to obtain an SR22 form from his or her insurance company before being allowed to register a vehicle. The form is filed with the state Department of Motor Vehicles (DMV). It is used as proof of insurance and the insurance company is required to notify the DMV if the policy is canceled or revoked for any reason.
A DWI is a serious criminal offense that can result in jail time, fines and license suspension.

Individuals with a criminal record, including a DWI conviction, may be unable to obtain a passport.