How Effective is Magnesium for Kidney Stones?
The use of magnesium for kidney stones has proven to be a very effective method of treating and preventing stone occurrence in most individuals. This has been shown in many studies, with up to a 92% improvement in stone formation reported. Effects are heightened when a magnesium supplement is combined with vitamin B6 and ample water intake.
Kidney stones are caused by excess calcium buildup in the kidneys, and they occur most often in those who do not have adequate magnesium intake in their diets. The use of magnesium for kidney stones treatment may help to speed up the breakdown of existing stones and it has also been shown to prevent the build up of additional stones. Patients may be given supplementation orally or intravenously, or they may be encouraged to eat foods high in magnesium.
Those who already have kidney stones may find the magnesium is less effective than when preventing them in the first place. The magnesium may speed up the process of passing them, however, because it helps break down the calcium which causes them. Drinking plenty of water is also important, but sometimes surgery may be needed for very large stones.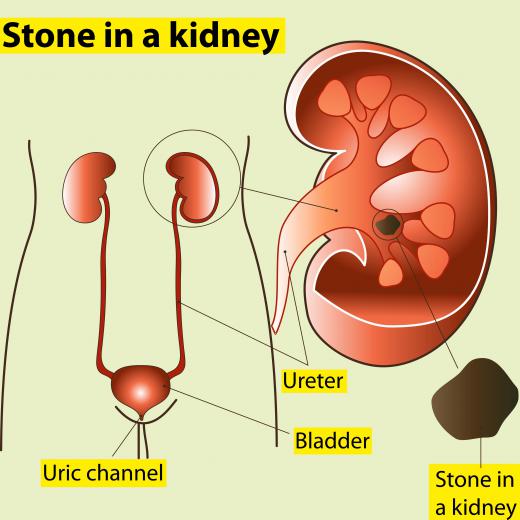 Some patients may be advised against using magnesium for kidney stones, including those with certain heart conditions. Only a doctor can give an accurate treatment plan and dosage instructions for supplementation. Many patients take up to 800 mg per day, although different people can handle different amounts. Side effects are unlikely, but they can include diarrhea and abdominal pain.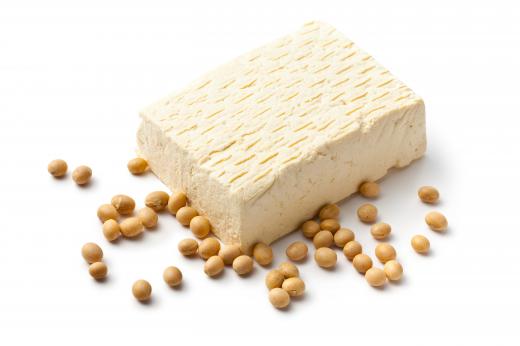 The use of magnesium for kidney stones prevention has been well-tested and proven effective. This therapy works better when combined with a healthy diet plan and adequate fluid intake, since certain foods can cause stone buildup over time. These can include foods high in fat and animal protein. Patients are encouraged to eat foods rich in magnesium, aside from taking a supplement. These can include bananas, apricots, broccoli, kiwi, almonds, and tofu.
Symptoms of kidney stones can include lower or mid back pain, recurrent urinary tract infections, and abdominal pain. These may occur as a dull ache or as severe and stabbing pain. A doctor should be notified if any of these symptoms occur, as well as additional ones while taking a magnesium supplement.
AS FEATURED ON:
AS FEATURED ON:






By: erik gould

Kidney stones next to a ruler to show the size.

By: p6m5

A kidney with a kidney stone.

By: Jiri Hera

Tofu is rich in magnesium.

By: Mi.Ti.

A urinalysis may be conducted to detect kidney stones.

By: monticellllo

Kiwis are rich in magnesium, a mineral that may help prevent the formation of kidney stones.