How Effective are Antidepressants for IBS?
Antidepressants are considered significantly effective in the treatment of symptoms of irritable bowel syndrome (IBS). When a patient takes antidepressants for IBS, he can usually expect to enjoy a significant reduction in the pain he feels from the condition as well as the other symptoms of IBS. For example, he may have less bloating, diarrhea, and constipation as a result of taking these drugs. Antidepressants may also help reduce nausea and the sense of urgency a person with this condition may feel when he needs to have a bowel movement. A doctor may prescribe antidepressants for IBS as a sole treatment or in combination with other types of IBS treatments.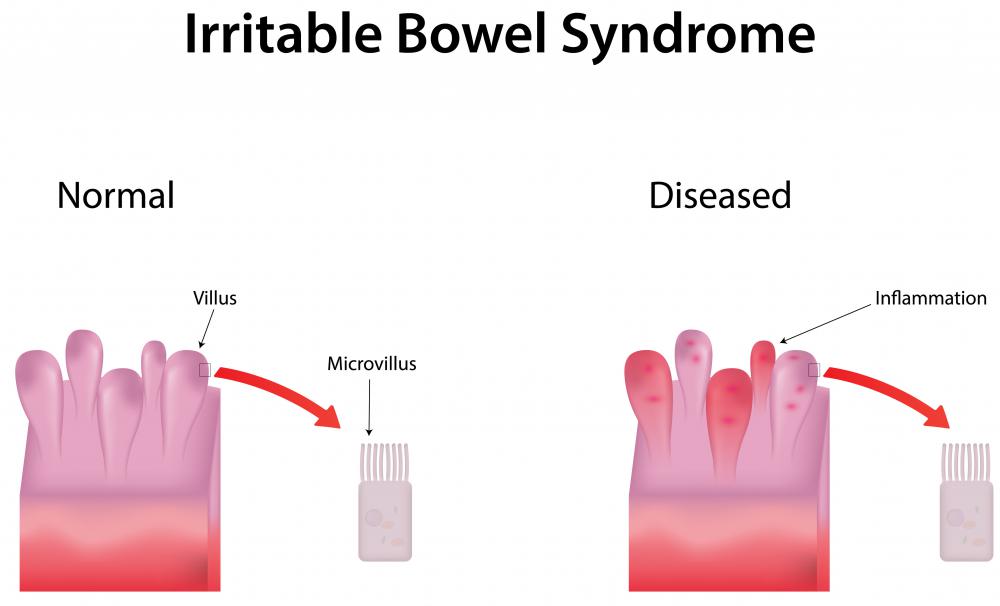 Though antidepressants are known to be effective in treating symptoms of IBS, a doctor may not prescribe them for a mild case of the condition. Many doctors reserve this treatment option for patients who have moderate-to-severe cases of IBS. A doctor may be particularly likely to prescribe antidepressants for IBS if the patient is also suffering from depression, though antidepressants are often used for patients who are not depressed as well.
The reason for the effectiveness of antidepressants for IBS is the way they work with the brain. Antidepressants work by interfering with the transmission of pain messages between the patient's gastrointestinal tract and his brain; they also help the brain send signals to the gastrointestinal tract that minimize the pain an IBS patient feels.
Some antidepressants also work to reduce the abnormal functioning of the gastrointestinal tract and alleviate such symptoms as constipation and diarrhea. They may also help by reducing anxiety and depression, which may result in gastrointestinal symptoms. Some studies even suggest that antidepressants may help the intestine return to normal nerve function, though this effect may happen gradually and over an extended period.
A patient usually has to take the prescribed antidepressants initially for about four to six weeks to determine how effective they will be in his particular case. This is the approximate amount of time it usually takes for antidepressants to have their full effect on a patient's IBS symptoms. In many cases, doctors initially prescribe low doses of antidepressants for IBS and gradually increase the dosage. This allows them to gauge the effect the drugs are having on the patient's IBS, note any side effects, and ensure the patient gets a dosage that meets his particular level of need.
An antidepressant.

A doctor may prescribe antidepressants for IBS as a sole treatment or in combination with other types of IBS treatments.