How Do I Write a Machinist Resume?
Before you sit down to write a machinist resume, it helps to find specific jobs for which you intend to apply. You can tailor the document to fit the desired qualifications outlined by each employer, thereby ensuring your machinist resume has the qualifications and keywords the potential employer is looking for in a candidate. Read the job descriptions carefully and figure out which of your qualifications or skills will best fit the company's needs. Remember that your resume should prove to a potential employer that you will benefit the company over other job candidates.
Be sure to list previous jobs you have held as a machinist or similar type of worker on your machinist resume. Whenever possible, secure letters of recommendation from past employers to supplement your resume qualifications. If you do not have any experience as a machinist, you will need to include information about your education, any internships or apprenticeships you may have done, or any other experiences or jobs that may qualify you to obtain the position. Your machinist resume may only get you an entry-level position, but this is a good way to get experience in the field if you do not have any prior job training or experience.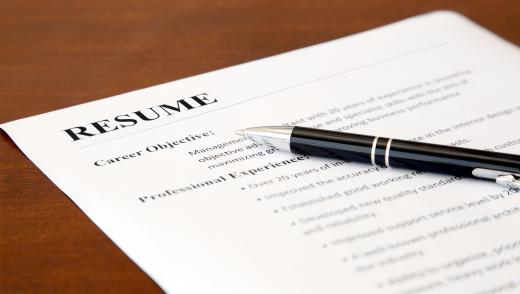 Try to use the keywords from the job posting in your machinist resume. This means you may have to alter the document for each job you intend to apply for, but the time investment will be well worth it if the employers recognize keywords and qualifications that they are specifically seeking out. Avoid overcrowding your machinist resume with tedious details; be brief in all of your descriptions and remember that you will have the opportunity to elaborate on your experience and skills should you secure an interview with the employer. Focus on making your resume easy to read and attractive, and always print it out on high-quality paper.
Deliver your machinist resume with a brief cover letter that tells the employer how you heard about the job and why you think you will be qualified for it. Be very brief, to the point, and polite. This letter should be no more than two or three short paragraphs. Make sure your contact information is prominently displayed both on the cover letter and on the resume. Have a friend or knowledgeable writer proofread both the resume and cover letter so no errors are present in either document.
AS FEATURED ON:
AS FEATURED ON:






By: NAN

A resume should include detailed information about your educational and employment background.

By: uwimages

A machinist resume should include information about any hands-on experience programming CNC machines.