How Do I Use Zinc Ointment?
Zinc ointment is a topical treatment that you can use for prevention of conditions such as sunburn and diaper rash. You can also use it to treat the symptoms associated with such problems or to deal with rashes and minor injuries. In most cases, you should apply the cream liberally to the area that needs protection or treatment. This should generally be done two to three times per day. Remember that these products should be used only externally and that when treating injuries the area should be cleaned first.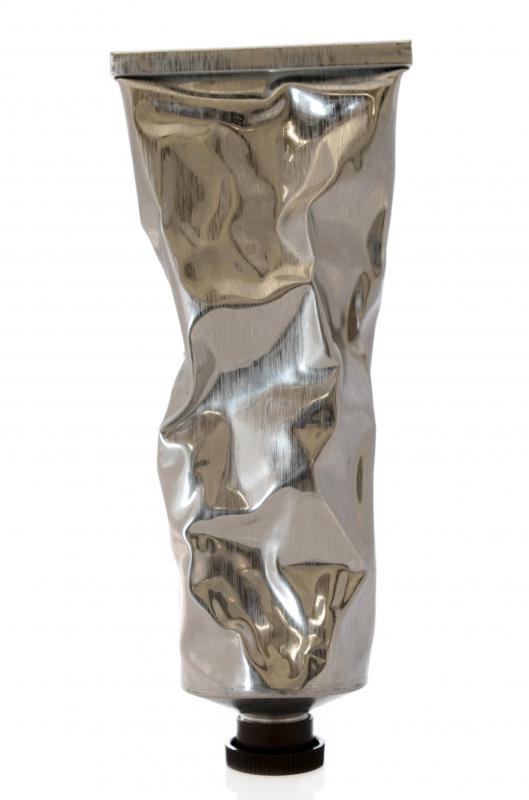 This type of ointment is often touted as a natural solution to protect and heal the skin, but there are many products that do not actually meet that criteria. The first thing you should do before you consider using this type of ointment is to try to find a product free of chemicals. This includes ingredients such as parabens and propylene glycol.
Once you have a good product, how you will need to use the ointment depends on the issue that you are trying to address. There is one rule of usage that always holds. As this is a topical medication, you should not use it in orifices such as the nose or inside the genitals.
Zinc ointment is considered excellent for sunburn prevention, so it is often used as a sunscreen. If you plan to use it for this reason, you can spread it directly onto your face, shoulders, or other areas where it is needed. Be sure to apply a thick coating and to reapply the ointment every few hours. If you are in and out of water, you will need to reapply more often.
You may also want to use the cream if you are experiencing acne because it can help in a number of ways. For example, application can reduce the inflammation of pimples and help to improve the healing process. In this case, you need to apply the zinc ointment only to the areas where you are having problems. If you have a breakout on your forehead, there is no need to apply it to your whole face. You should treat the affected area two to three times per day.
Zinc ointment can also be used to address both the swelling and itching that are associated with rashes, such as those from poison ivy and eczema. Another common use for it is to treat minor wounds, such as scrapes or cuts. Before applying the ointment for any of these reasons, make sure the area is both clean and dry. After you apply the ointment to a wound, do not cover the area unless your doctor advised you to do so.
If you have a small child and want to use zinc ointment to prevent diaper rash, you should apply it in a manner that creates a barrier between the skin and the diaper. This will help to prevent the uncomfortable condition, and you can generally use a low-concentration ointment. If your child already has diaper rash and you are trying to treat it, you may need to get one of the stronger products, such as one that has 40-percent concentration. Continue to use it until visible signs of the diaper rash disappear.