How do I Treat Sciatica in Pregnancy?
Some women experience sciatica in pregnancy, which is a sharp pain often felt in the lower back and left leg due to the baby resting on the sciatic nerve. It may come and go, or it may be constant during the entire pregnancy, sometimes leading to bed rest since it is difficult to move around normally. Visiting a medical professional specializing in treating such pain is one way that many women deal with sciatica in pregnancy. Massage therapy is another type of treatment that is often attractive to pregnant women. Some women, however, choose to try to treat the issue on their own at home, usually through pain medication and warm baths when necessary.
Most obstetricians are not experts when it comes to treating sciatica in pregnancy, but they can usually refer patients to those who specialize in this field. One such doctor is a physical therapist, who can offer exercises meant to strengthen the abdomen, back, and pelvic floor muscles. This kind of doctor can be visited regularly, or just once in order for pregnant women to be taught the exercises, and then perform them at home. Some women, on the other hand, prefer to visit a chiropractor, who can usually perform a number of movements involving the back to help improve comfort. It is important to make sure that both the physical therapist and chiropractor have had experience treating pregnant women, as traditional treatments may be too rough on the pregnant body.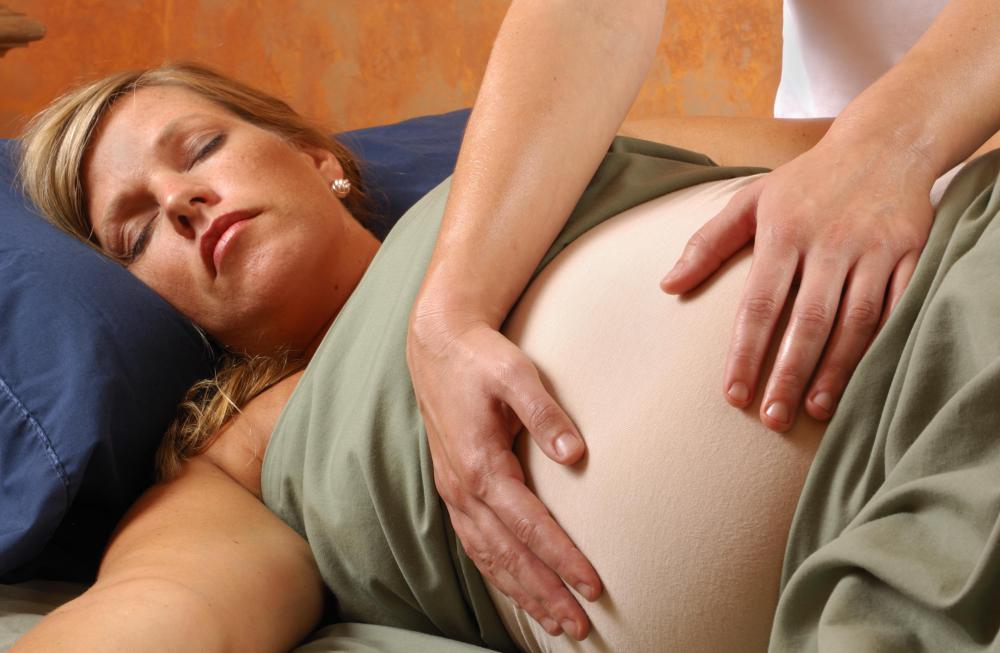 Many women are quick to consider massage therapy for treating sciatica in pregnancy, as it is often relaxing and helpful for soothing the entire body, not just the area near the sciatic nerve. If this path is chosen, it is important to find a massage therapist who is experienced in providing prenatal massages. Pregnant women cannot lie on their stomachs, which means that either different positions, or a special table with the stomach area cut out, are required for a safe massage.
Not every woman has the money to spend on treatments by medical professionals, which is why many choose to self-treat at home. Acetaminophen is one pain medication that is considered safe to take while pregnant, and some women find that it helps decrease the pain that comes with sciatica in pregnancy. Additionally, warm baths are often soothing, but women must be careful not to make them too hot, since pregnant women overheat fast. A warm compress, such as a water bottle of warm water or a heating pad, can also be applied to the areas that hurt the most.