How do I Start a Home-Based Child Care Center?
The first step in starting your home-based child care center is to create a business plan. Follow this with registering or licensing your business and confirming that your home complies with health and safety standards. Next, purchase furniture, equipment, and other necessities. Many home day care owners establish operating procedures and a daily schedule, and they create agreements to be used with families. Finally, hire additional staff, if necessary, and advertise your business.
From a financial standpoint, a detailed business plan can help any home-based business owner. The plan can help you create your budget, including a strategy for marketing and advertising the business. It can help you set your rates and make sure your expenses are covered, especially since you may be investing a good deal of money up front.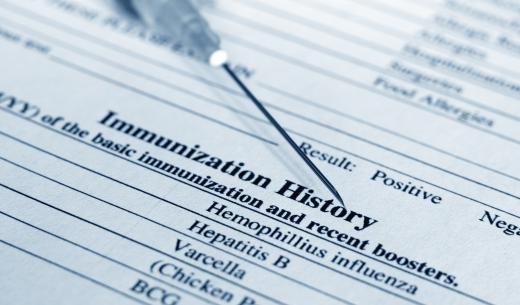 To start a home-based child care center, you will want to check the regulations regarding the use of a home for a business. For example, U.S. residents can consult the IRS for small business guidance. You can then license or register your business, and there are different requirements depending on your location. In general, obtaining a license requires the business owner to undergo a background check. Often, he or she must also show proof of certain vaccinations as well as a minimum level of professional training in child care. A registered business, on the other hand, is not necessarily subject to the same obligations as a licensed facility.
A home-based child care center needs to be suitable and safe for children. Many centers have outdoor play areas, for instance. You may need to add a play structure or a fence for security prior to opening your home day care. Some examples of indoor changes could include installing smoke alarms and repairing any potentially hazardous areas.
Next, most owners of home-based child care centers order and set up their equipment. Some common examples include indoor and outdoor toys, books and other educational items, storage containers, child-sized furniture, and cleaning supplies. Those who care for very young children may need baby gates and other safety equipment. After determining whether you will serve meals or only snacks, you can then start purchasing food and related items.
The next step is to create paperwork such as contracts and forms for parents. You probably will need to keep records for each child, including individualized health information that you can refer to easily. In addition, each home-based child care center typically establishes its own daily schedule and administrative policies, which are outlined in formal documents.
Regulations for a home-based child care center usually specify a minimum child-to-caretaker ratio. If you need additional staff members, you will need to recruit and hire them. To ensure that applicable health codes are followed, you and your staff will probably need to become trained in emergency procedures such as CPR and administering medications.
Finally, you can advertise your home-based child care center in the appropriate print and online publications. You can publicize your services in local newspapers, magazines, and child care directories. Consider posting fliers or business cards in local libraries, grocery stores, and any other places frequented by families who might be looking for child care.
AS FEATURED ON:
AS FEATURED ON:






By: alexskopje

A home-based child care professional should have proof of certain vaccinations.

By: Elenathewise

A home-based child care center should be safe, but also a home that has recreational activities for children.

By: Serenethos

Installing smoke alarms may be part of readying a home-based child care center.