How do I Start a Cooking Club?
Starting and belonging to a cooking club can be a fun and satisfying activity for anyone who enjoys preparing and eating good food. Members don't need to be chefs or even aspiring chefs. They simply come together because of their mutual interest in the culinary arts and the pleasure they get from fixing and sharing delicious cuisine. To start a cooking club, you can post flyers at nearby locations, send out messages on social networking websites or simply invite over some friends or coworkers for an evening of food and fun.
Many cooking clubs begin with just a few close friends who are avid cooks and who get together once or twice a month to discuss their love of great food, usually cooking something together as a group. Normally, they will meet at one of the member's houses and use that member's kitchen to create a meal such as lunch or dinner or a specific treat such as a favorite batch of cookies or an old handed-down family recipe. Afterward, they can share the fruits of their labor with everyone, making for a friendly, jovial and palate-pleasing affair.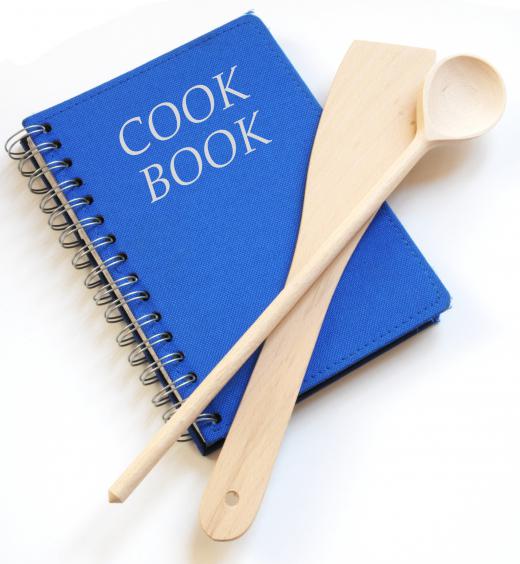 If you are interested in finding new people to share your love of food, consider putting up flyers at nearby gourmet food shops, or put out an alert on social networking websites. Explain that you are starting a cooking club and suggest that all interested parties gather at a local café or restaurant to meet and to discuss the idea.
Cooking clubs occasionally are organized by local catering services, gourmet food stores or social clubs, and they can be designed specifically for couples, individuals or kids. They might focus on a particular ethnic cuisine such as Italian or French, or they could be combined with wine tasting. A cooking club that is organized by a professional cooking school or catering facility often will have a chef and perhaps several assistants available at the site to teach a variety of kitchen skills or assist with preparation. Formal instruction sometimes is included, and members can learn techniques for cooking classic dishes such as soufflé, beef bourguignon or cream puffs.
One of the best ways to start a cooking club is to begin with a cooking party. Invite several friends over with the intention of preparing a meal together, from appetizers to dessert. Have each person or, depending on the number of guests, each team be responsible for a particular dish.
Make sure there is ample work space in the kitchen and that everyone has the equipment and ingredients they need to cook their dish. While in the kitchen, guests can chat, sip wine and nibble on hors d'oeuvres you have provided as host, and they can enjoy the camaraderie of both cooking and eating together afterward. Before you know it, your cooking club will have started, and you will just need to decide in whose kitchen everyone will be cooking at the next month's meeting.
AS FEATURED ON:
AS FEATURED ON:






By: Vivian Seefeld

A cookbook and utensils.

By: Oleksii Sergieiev

Many cooking clubs begin with just a few close friends who are avid cooks.