Miscellaneous
Fact Checked
How do I Research my Family Name History?
Researching the history of your family name is similar to embarking on a treasure hunt. The search may require many hours of digging through dusty tomes and expansive Internet databases, but in the end this hard work can yield some impressive and valuable results. The study of your family name and history is known as genealogy. This field encompasses everything from birth and death records to rich personal stories of one's ancestors.
The first step in researching your family name history is to organize the information that is already known. A pedigree chart is an easy way to lay out a detailed family history. Each member of the family tree has his own box on the chart. Beneath the person's name, the date and place of his birth, marriage, and death are listed. A pedigree chart typically begins with the person creating it and gradually expands to include that individual's parents, the parents' parents, and so on.
A more detailed way to organize a family name history is with a family group sheet. This document includes not only parents, but siblings as well. A family group will quickly expand beyond the reaches of a single sheet of paper, and several family group sheets will be needed to piece together and extensive family history. Computer software or online programs are very useful for organizing both pedigree charts and family group sheets in a neat and easy to read manner.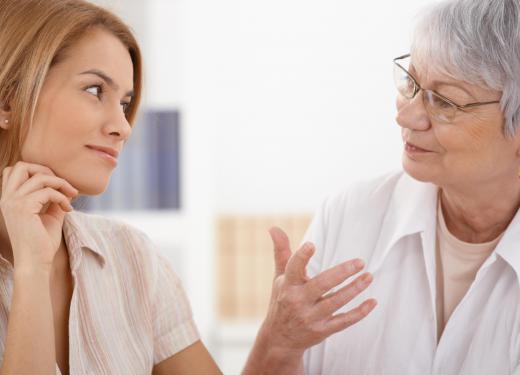 After compiling all known information on a family tree, it is easier to identify the gaps and focus research in the appropriate direction. Living family members are the best source of information on family name history. Interviews with grandparents and great grandparents often yield rich results, which may include a family bible, newspaper clippings, and other documents that help to piece the history together. Its a good idea to back up verbal information with hard copies of documents, including birth, death, and marriage certificates whenever possible. Personal memories can sometimes be fuzzy and may yield incorrect dates from time to time.
The most difficult step in researching your family name history comes after all the personal family resources have been depleted. Fortunately, the Internet provides a wealth of information that researchers once had to dig through a library to find. A number of different websites offer access to US census documents which can yield valuable information. These genealogy sites will also often connect users with common ancestors to one another so they can share information. Message boards and personal web pages can yield a wealth of information as well.
What the Internet fails to yield can often be found in local libraries. This is where the family information gained in the beginning of the search will come in handy. The most useful documents will be waiting in the county library where the ancestor in question lived. Land deeds and newspapers from the time are a good place to start a library search. National archives hold a plethora of useful information as well, including census returns, naturalizations of immigrants, and ships' passenger lists.
Thorough research of one's family name history can easily become a never ending project. Those who share their findings online may find long lost cousins contacting them years after the original project was begun. Though the study of genealogy may always hold more questions than answers, the many resources available today are almost guaranteed to yield satisfying results for anyone interested in finding them.
AS FEATURED ON:
AS FEATURED ON:






By: Monkey Business

Studying the naming system used in the country one's ancestors originated from can make understanding the history of a family name easier.

By: nyul

Older family members may be able to provide information about family history.