How do I Report Internet Scams?
If you've been the victim of an Internet scam, or have come across something you suspect might be a scam, you can report your information to the Internet Crime Complaint Center (IC3) and to Consumer Fraud Reporting. The IC3 is a partnership of the Federal Bureau of Investigation (FBI), the National White Collar Crime Center (NW3C) and the Bureau of Justice Assistance (BJA). If you weren't actually victimized but want to spread the word, especially about a new type of scam, you should consider contacting Consumer Fraud Reporting. Both of these organizations have massive databases of different types of cyber-crime, and when you report Internet scams to them, it adds to those databases, enhancing the potential for apprehension of the criminals.
If you've actually lost anything — property, money, or critical information like your social security number or financial account identification — you should first close compromised credit and financial accounts; replacement accounts will quickly be established with added security precautions. It's usually best to close all accounts when your identifying information has been compromised. Because of the way information is interconnected, you must assume that if any of your accounts or identifying information has been compromised, it has all been compromised. Alert each of the three credit bureaus and impose a credit freeze, also known as a security freeze, on your accounts, so that new lines of credit cannot be established in your name without your express authority. Once you've taken steps to protect your accounts and prevent further loss, you should report Internet scams to the IC3 as soon as possible.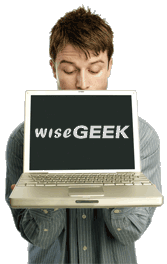 When the Internet was first developed, its commercial potential was seen immediately both by established businesses and entrepreneurs, all of whom scrambled to established a presence in the new marketplace. In addition to legitimate business operations, though, a wide range of hucksters, con artists and flat-out criminals also saw opportunity knocking online and have been working diligently ever since to persuade people to spend their money on products and services that don't live up to their promises. Efforts to fight cyber-crime were sporadic in the early days of the Internet because of the complex legal questions about the nature of the crimes themselves, as well as jurisdictional questions. Because there was no clear-cut way to report Internet scams, those agencies that actually were engaged in fighting Internet crime were handcuffed by a lack of information.
The more that's known about Internet scammers, then, the easier it will become to bring them to justice. Thus, it's appropriate not only for the victims to report Internet scams, it's also important to report scam attempts. If you visit a website that looks like a scam and report it, it may get shut down before someone loses their money to it.
AS FEATURED ON:
AS FEATURED ON:






Man holding computer