How Do I Rent a Telehandler?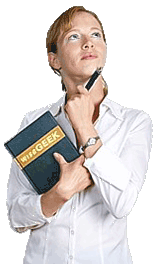 A telehandler is a piece of heavy machinery that is similar in some ways to a forklift, but it is much larger and can usually lift loads upward and outward. If you intend to rent a telehandler, the first thing you should do is find out if you need to hold a commercial driver's license (CDL) in order to operate this machine legally. Make sure you have the appropriate license and training for using this machine. If you are sure you can operate it, then you will need to think about rise and reach in order to rent a telehandler that's best for you.
The rise refers to how high a load can be lifted with the machine. You will determine how much of a rise you need when you rent a telehandler by thinking carefully about the job you need to perform. Larger machines will have a higher rise, and smaller machines will be appropriate for jobs that require a smaller rise. The reach refers to how far outward away from the body of the machine the telehandler can transport loads. This will again be dictated by your job requirements and the site at which you intend to use the vehicle.
You will also need to have a general idea of how much weight you will be lifting when you rent a telehandler. Most machines will come with a chart that will outline how much weight you can lift and how far forward you can propel that load before the machine will become unstable. Be sure to examine this chart carefully, or ask the rental agent which machine will be most appropriate for the job you will perform. You should always rent a telehandler that features telescopic outriggers; these arms will extend outward away from the body of the machine to add extra stability when lifting loads.
When you rent a telehandler, you should also carefully examine the rental agreement before signing it. If the machine becomes damaged on the job site, you may be responsible for paying damages, so be sure to find out what types of damages you will be responsible for as outlined by the rental agreement. Find out if there is any repair support should something go wrong with the machine once you get it to a job site, and also make sure you know if there are any late fees should you end up returning the machine after the agreed-upon time.


Woman holding a book