How do I Make an Investor Presentation?
An investor presentation can be made using presentation software and displayed using a laptop computer and a compatible LCD projector. An investor presentation should use colorful, easy-to-follow visuals, such as charts and bullet points to consistently highlight why an investor should expect a return on your particular product or service. You should also provide investors with hard copies of the information they've just seen laid out in your investor presentation slides, so they have material to refer back to when making the decision of whether to invest.
One of the best ways to inspire confidence in investors when making your pitch is to back up the points in your presentation with lots of data from reliable sources. For example, you could include statistics from a reputable research organization that show trends in your product or service's industry and point to its likely growth. These statistics might include figures on the purchasing patterns of your customer demographic, the predicted growth of your niche market, or your industry's total annual sales. Be sure to verify each statistic by including a footnote that cites its source, such as whether the stat was found online, in a book, or in another print publication.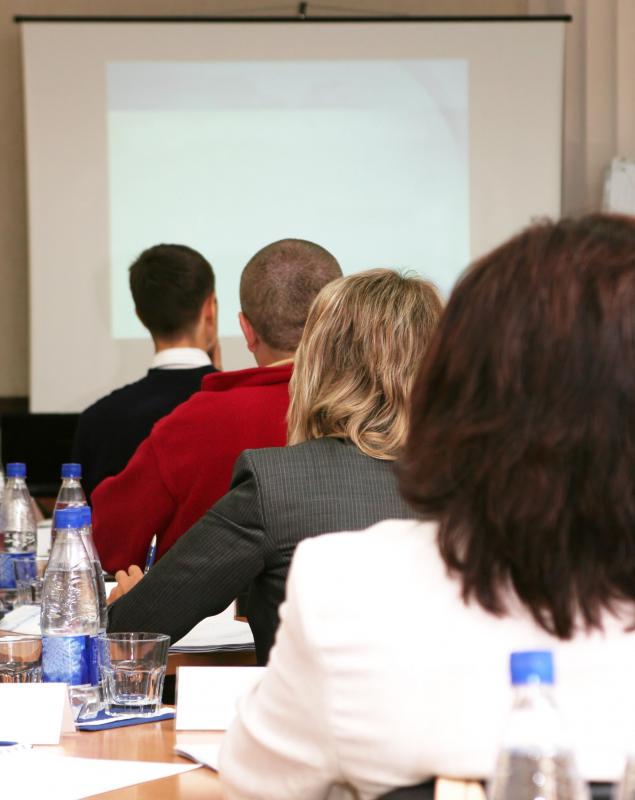 Once you've demonstrated the potential growth of your industry in your investor presentation, you need to show how your particular product or service is going to capitalize on it. You can do this by using statistics that reflect a current gap in the market that your product or service can fill. For example, if you sell custom-fit jeans, try to find statistics that reflect the demand for this product in the market, such as the number of jeans returned every year due to a poor fit. You should also include positive signs of your product or service's growth thus far, such as sales figures, expansion into vertical markets, or ownership of proprietary technologies. If what you're selling has a definable edge over the competition, you can include notes on what you're offering that your competition currently lacks.
At all stages of preparing your investor presentation, remember that its purpose is not to beg for charity. If you have confidence in your product or service, you're inviting potential investors to take part in a business deal that's mutually beneficial. If you can show that your product or service is poised for big things, then investors will appreciate the invitation to partake in a great opportunity.
Charts and other visuals are often incorporated into an investment presentation.

A projector may be used in a presentation.

Investor presentations may be given to a large group of professionals.

It is important to wear informal attire that isn't too flashy when giving a presentation.