How do I Make a Privacy Act Request?
The Privacy Act of 1974 (P.L. 93-579, 88 Stat. 1896) established practices to guide the way information about individuals in a system of records that is collected, maintained, used, and disseminated by federal agencies is handled. The Privacy Act succeeded in reducing unneeded or unwarranted collection of private information by the Federal government, as well as providing means to stop its improper disclosure. The passing of this act and amendments to the Freedom of Information Act in the same year also provided ways for individuals to find out what information the government had recorded about them and correct errors in the data through a process known as a Privacy Act Request.
A Privacy Act Request is a request for information as describe above and that can be connected to an individual by name, Social Security number, or other unique identifying information. It can be viewed as an extension of the Freedom of Information Act of 1966 by extending that coverage to include government documents that contain records of individuals.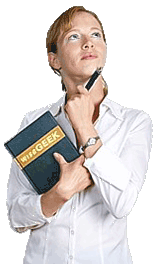 What can you expect to find when preparing a Privacy Act Request? First, some agencies, like U.S. Citizenship and Immigration Services have one form that is used for both Freedom of Information Act Requests and Privacy Act Requests. The form is five pages long and there is no filing fee. The first 100 pages of material that is reproduced and the fist two hours of time spent searching is provided without charge. Ten cents a page may be assessed for materials under the Privacy Act that exceed that limit, and other items are charged at cost.
The Federal Bureau of Investigation (FBI), on the other hand, has separate forms and instructions for Freedom of Information Act Requests and Privacy Act Requests. You are asked to state in advance how much you are willing to pay for reproduction fees in the event that any are assessed in both cases. The FBI has provision for online upload of Freedom on Information Act Requests, but not Privacy Act Requests.
Although some non-government sources provide a standard format for making a Privacy Act Request, a review of different agencies, gained by doing a browser search on the term "how to make a privacy act request" showed that agencies have different instructions for making a Privacy Act Request. As a result, it is suggested that you follow the instructions of the particular agency or agencies from which you are seeking information rather than using a one-size-fits-all form.
AS FEATURED ON:
AS FEATURED ON:






Woman holding a book