How do I Maintain Breast Health?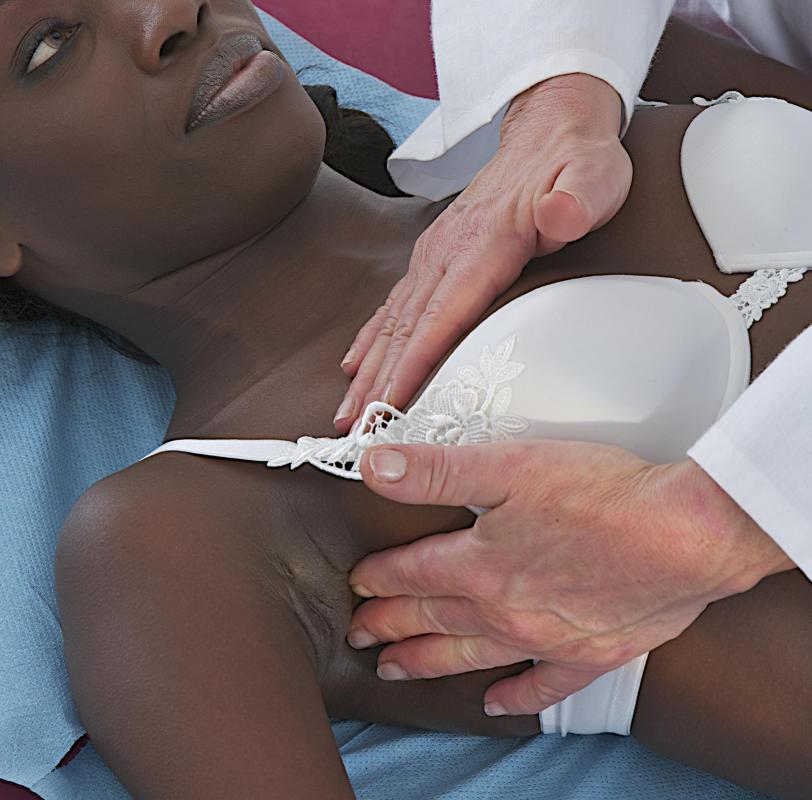 Breast health is fundamental to the overall health and well being of the entire human body. For this reason, it is important to remain aware of even the most subtle breast changes. Abnormal growths such as tumors and cysts are commonly found in the breast. Although, many of these growths are proven to be noncancerous, some may unfortunately be malignant or cancerous as well. There is no definite way to prevent a breast disease from occurring, however, breast health may be adequately maintained by taking part in a number of practices.
One of the most common ways to maintain breast health is to go to the doctor for a clinical breast examination. People often wait until something goes wrong to visit a doctor, however, when it comes to breasts, making an appointment for a wellness examination is as good of a reason as any. During a clinical breast examination, the doctor will examine the breasts by feeling them for lumps and irregularities such as abnormal swelling. Patients who come to the doctor with the suspicion of a breast lump will typically be asked the amount of time that has passed since the lump was noticed. The patient may also be questioned about any type of discomfort being caused by the abnormality as well.
Self breast exams are another way to maintain breast health. The exams can help an individual understand what her or his breast normally feel like. Breast disease can also affect men, therefore, it is important for men to remain aware of changes in this area as well. By learning the correct way to carry out a self breast examination, an individual can more easily spot an abnormality should one occur. The most sufficient way to learn how to conduct a breast exam is to ask for instructions from a health care professional.
In the event that an abnormality is found in the breast, additional tests will need to be done. This is absolutely necessary to pinpoint the degree of severity in the irregularity. When it comes to lumps in the breast, it is impossible to tell whether the mass is cancerous or not by visual or physical examination. Therefore, doctors generally always follow up with this type of finding with a mammogram.
Generally, mammograms are a staple diagnostic tool when it comes to breasts. Commonly, this test is is the first to indicate a suspicion of breast cancer. For this reason, mammograms are highly rated on the list of things women should do to maintain breast health. In fact, this test is used so consistently that women have commonly been advised to undergo this test once every year, regardless of suspicion of a breast disease. The test captures images of breast tissue using X-rays which can pinpoint benign and malignant growths.
An individual should devote a significant amount of consideration to the things that can be done to maintain breast health. To give a person the best possible chance at discovering a breast abnormality early on, it is essential to undergo regular breast exams. Whether this is done through a clinical examination, a self examination or a yearly mammogram, it is vital to carefully monitor the wellness of breast tissue. With the first signs of an abnormality of any kind, it is vital to seek medical help as soon as possible, because doing so can literally save a life.
By: JPC-PROD

One of the most common ways to maintain breast health is to get a clinical breast examination from a health care professional.

By: drubig-photo

Monthly self breast exams are one way to maintain breast health.

By: Monkey Business

It's often recommended that women over a certain age receive a yearly mammogram.