How do I Invest in Companies?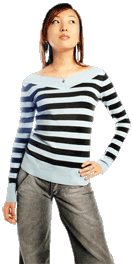 Choosing the right investment vehicle is essential if you are to build a viable financial portfolio. Many people invest in companies as a means of establishing and maintaining a solid stable of stocks and bonds that generate return over time, allowing the worth of the portfolio to increase. There are a few things to consider before you invest in companies that may appear good bets on the surface, but may in fact not be right for your investment needs. Specifically, you must consider the past performance of the asset, the financial stability of the issuing company, and the future prospects for growth associated with that business and the securities that it issues.
One of the best ways to invest in companies is to learn about the financial stability of a business is to obtain and read documents issued by that company. This includes the company prospectus as well as earnings reports for the last several reporting periods. Also take the time to read press releases issued by the company over the last couple of years. Compare those official documents with the movement of the company's stock offerings over the last two to five years. This will often provide a strong idea of how the company arrived at its current status in the marketplace, as well as give you an idea of how it performed under different economic conditions.
Once you have a firm grip on where the company has been, turn your attention to where the company is going. While past performance is a strong indication of what will happen in the future, there are other factors to consider. For example, if technological innovations are emerging that threaten to kill the market for the company's product line, chances are the stock will not fare well in the coming years. By the same token, if the business has a knack for anticipating changes in consumer tastes and meeting those changes head on, there is a good chance that choosing to invest in companies with this approach would be a smart move.
Even seasoned investors often consult financial analysts before choosing to invest in companies they do not know very well. This is especially true with newer companies that have little to no track record. Here, relying on experts to point out strengths and weaknesses that are likely to affect the growth of the company, and the resulting increase in the value of their stock issues, is extremely essential. While seeking advice from experts does not preclude doing some homework of your own, analysts and brokers can often help you find the information you seek and help you interpret it correctly.
Ultimately, how you invest in companies is up to you. Make it a point to choose investments that offer the type of return you want while carrying a level of risk that you consider acceptable. Also keep in mind that a diversified portfolio that represents more than one industry type and more than one kind of investment is a good thing. Don't assume a new company is not a sound investment, but do scrutinize the credentials of the owners closely, as well as the potential of their products to compete successfully in the marketplace. Doing so will help you avoid making rash decisions that minimize the worth of your portfolio and leave you further away from your financial goals than before you started investing.


Woman with hand on her hip