How do I Invest in Bonds?
Many people invest in bonds as a relatively safe way to build up a nest egg over time without taking on a great deal of risk. While bonds are an ideal opportunity for many people, there are a few things to keep in mind before purchasing any bond issue. By determining how much of your portfolio you wish to devote to bonds, investigating the background of the entity issuing the bond, assessing the provisions of the bond issue, and determining if the return is worth the investment, you can choose the right bonds and be on your way to financial security.
A basic of learning to invest in bonds is deciding how much of your money should be tied up in bond issues. This is important, since bonds may mature in as little as a year, or take up to twenty years to reach maturity. By looking at the general state of your finances and deciding how much money you can reasonably afford to not touch for a given period of time, you can focus attention on bonds that can be purchased with that amount and will mature in a time frame that is acceptable.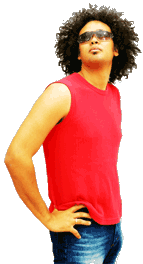 Once you have identified several bonds that appear to be good investments, take some time to look into the background of the company or other entity issuing each of those bonds. The idea is to make sure the entity is financially stable, and has a history of honoring its debt obligations. While bonds are one of the safest investment vehicles, there is still some risk involved. By choosing to invest in bonds that are offered by municipalities, agencies, or companies with a solid financial history, you decrease that risk and have a better chance of not only recovering your original investment but making a little more besides.
Evaluating the return associated with a given bond issue is also very important. The idea is to earn the most from the investment as possible. Look closely at bond issues that offer the highest return, while still maturing in a time frame you consider reasonable. Also consider how often interest payments are tendered to investors. Some offer returns on a monthly or quarterly basis, while others make annual interest payments. There are also bond issues that only pay once the investment reaches maturity. Go with bonds that allow you to receive the payments in a time frame that fits well into your overall financial plans.
Keep in mind there is no one ideal strategy to invest in bonds. What works well for one investor may be inappropriate for another. By focusing your attention on bonds with solid financial backing and that offer returns that are both equitable and timely for your situation, the efforts to invest in bonds will provide benefits that would be hard to achieve with any other investment strategy.
AS FEATURED ON:
AS FEATURED ON:






Man with hands on his hips