How Do I Grow an Apricot Tree?
Apricot trees are hardy across a wide range, although they tend to prefer more temperate climates and do not tolerate extreme cold. These Chinese natives can be cultivated even in areas where temperatures dip to minus-20 degrees Fahrenheit (minus-28.9 degrees Celsius), with some special attention in the spring and summer. A nursery should carry apricot tree seedlings, particularly in the spring, to get gardeners started.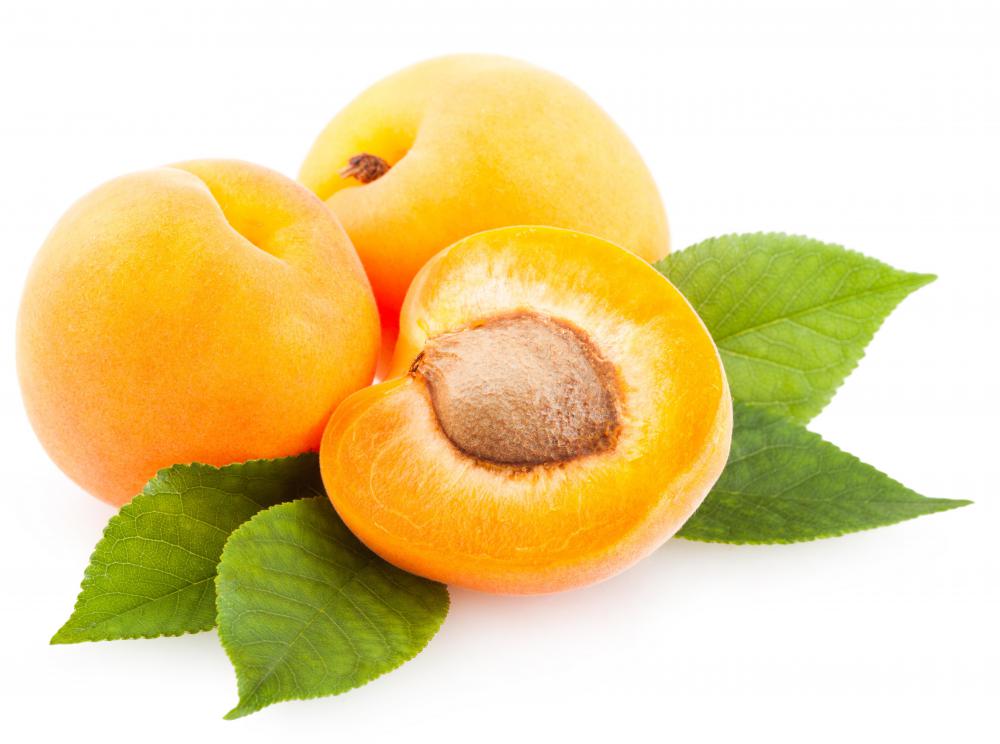 The ideal planting time for an apricot tree is in the spring, when gardeners can establish a bare-root tree at least a year old in a sunny part of the garden. Dormant trees also can be planted in the fall in mild climates. These trees need full sun, and they prefer soil with good drainage. It can be a good idea to work fertilizer into the ground before planting, to encourage the tree to grow well. If the climate is cold and frosts are likely in the late spring, the tree should be planted on the north side of a structure, because this will encourage the tree to bloom late and will reduce the risk of losing flowers to frosts.
The apricot tree will be more likely to set fruit if other trees are present, and ideally at least two should be planted, with plenty of room between them. Gardeners who have limited space might want to consider dwarf varieties, because they fit into smaller spaces. During the summer months when rain is limited, the gardener should plan on watering these trees about every 10 days. Watering should be deep and must extend to the entire root system under the tree's canopy; drip irrigation can help accomplish this.
After the flowers drop off in the spring, the gardener can prune. Typically, the pruning configuration for an apricot tree is open in the middle, with an airy mix of branches around the central core of the tree. It is important to discourage weak, criss-crossed branches and to help the tree develop even, long limbs to support the weight of the fruit. An apricot tree will also benefit from a yearly spring fertilization.
Apricot trees tend to set more fruit than they can support. As the fruits start to mature, the gardener can thin them out to reduce the numbers on each branch. This will encourage the remaining fruit to grow large and will prevent broken or bent branches caused by heavy hanging fruit. The fruit should mature in mid-summer, and it might take several weeks for all of the fruit to fully ripen.