How Do I Get the Cheapest Brokerage Charges? (with picture)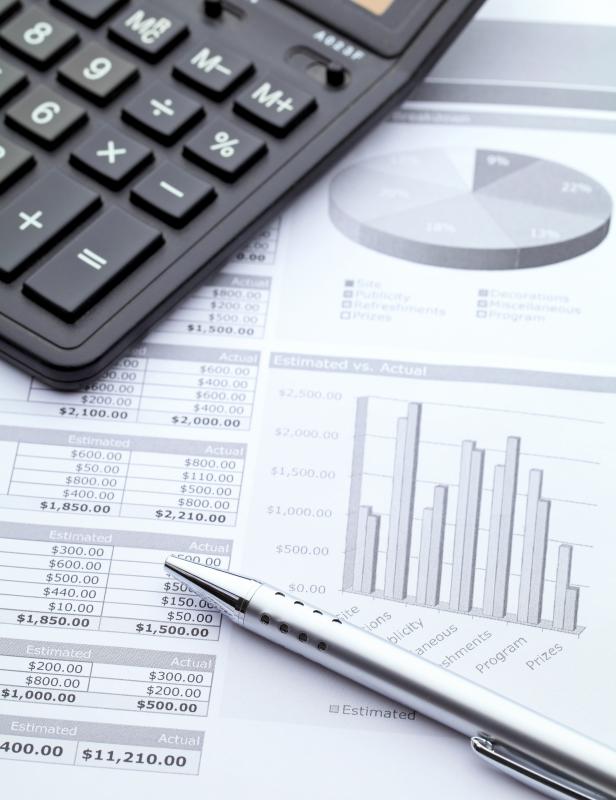 Investing in the stock market requires some upfront capital, so making an additional expense, such as brokerage charges, minimal is ideal. In the online brokerage world, where investors use the Internet to trade stocks, there are essentially two types of brokers — discount brokers and full-service brokers. As the name suggests, discount brokers are generally less expensive than full-service brokers, but the latter also provides a level of investment advice absent from going the cheaper route.
A discount broker can charge only a fraction of what it costs to invest with a full-service broker. Also, full-service brokers may also tack on an annual maintenance fee that is absent with discount brokerage charges. Unlimited trades where investors are not charged for every single buy and sell order are more common with full-service brokers, but full-service providers may also charge investors fees based on the total value of assets invested through that firm.
There are different features available with a discount brokerage account. For instance, brokerage charges may apply for each individual trade, that is, every buy order or sell order that is placed with the online broker. If an investor is going to go the route of paying for each trade, comparing and contrasting different online discount brokers helps to locate the most cost-efficient firm. The frequency in which an investor trades also plays into which type of broker is best suited for the needs of an investor.
Brokerage charges of discount firms can be further discounted during certain periods of time. Frequently, brokerage firms respond to economic times and the sentiment surrounding the investment community at a given time. Discount brokerages are highly competitive and may offer incentives in order to lure a business away from a rival firm. An incentive may be to offer free trades in financial products, such as an equity or bond mutual fund, or in an exchange traded fund (ETF), which is a type of mutual fund.
Although cheaper is not always better, investors can find some level of assurance in investing with household name firms. Large investment houses may offer a breadth of financial services to investors including discount brokerage offerings. Choosing a well-known name even if the package that is selected is among the cheapest can deliver high-quality trades at the lowest possible brokerage charges. The scope of the services offered may be limited, but for investors who research stocks and bonds ahead of time or who might take the route of mutual funds or ETFs that are managed by professionals, a discount brokerage firm may be the best and cheapest selection.
A discount broker can charge only a fraction of what it costs to invest with a full-service broker.