How do I get the Best Plumbing Advice?
Plumbing, like most other industries, can be very competitive. To attract attention and gain customer confidence, many individuals or businesses will offer plumbing advice. Comparison is one of the best ways to make sure you get the best advice. Weigh what you learn from one source against what you learn from another. Be sure to keep in mind the specific details of your question or problem.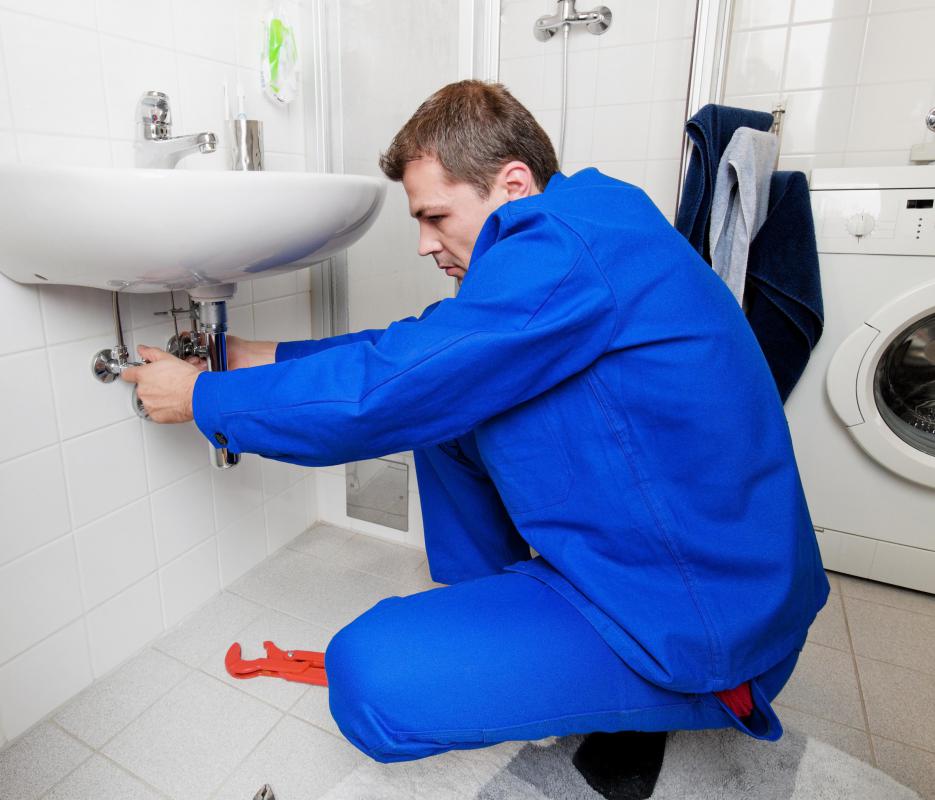 Building and home supply stores often have knowledgeable staff who can listen to plumbing problems and make suggestions for solving them. These staff members are sometimes very familiar with various products and can offer insight into why one may be preferable to another. You may even find that someone working in the store where you shop is a retired plumber. If this is the case, he should be a very helpful source of information.
These stores can also provide plumbing advice in the form of classes. Many of these businesses have a wide range of do-it-yourself courses. Even if you are not planning to do any plumbing work yourself, you may still want to attend a class. You can learn how to select parts and tools that you may need to provide for the person doing the job. You can also learn enough to prevent a hired plumber from taking advantage of you.
Online videos can provide a great deal of information. Some of these offer step-by-step plumbing advice. Having a visual guide can be invaluable, but you must also be careful. There are many people on the Internet who offer professional advice but who are not professionals in the industries that they discuss.
Plumbers are great sources of advice. Consider whether it is better to listen to the voice of experience or the voice of the man who is newly trained. On one hand, you have someone who has worked in the plumbing industry for many years and solved many problems. On the other hand, you have someone who may have learned the newest technology, designs, and methods.
Plumbing advice is similar to medical advice: If a job is major or complicated, you should get at least two opinions. You could get advice from the experienced plumber and then get advice from the newly trained plumber. If what you learn from one person conflicts with what you learn from the other, it is advisable to balance it out with a third opinion. Then you can lay out all of the plumbing advice you have received and listen as the third plumber provides balance.