How do I get Started in Data Warehouse Consulting?
Data warehouse consulting is currently experiencing a phenomenal growth and is expected to continue to expand for the next five to eight years. A data warehouse is a repository of large sets of transactional data. An increasing number of firms are exploring different tools and methods of accessing the data stored in their financial and customer relationship management systems and using this information to improve business decision making. Data warehouse tools are often the ideal solution to this business challenge.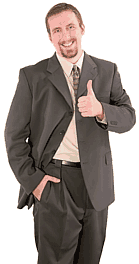 There are three primary tasks in data warehouse consulting: implementation, support, and customization. All three tasks require a significant amount of knowledge and skill in both data warehouses solutions and information technology solutions. The scope of work in this type of project is quite large and the expectations are very high.
In order to get started in data warehouse consulting, you must have the appropriate academic credentials, related experience, and references. This field is very lucrative and provides opportunities to make a significant amount of money while working for some of the largest corporations in the world. However, the requirements to get started are quite steep.
Whether you decide to work for a consulting services firm or start your own data warehouse consulting business, the correct education is required. Almost all clients will require you to have a degree or diploma in computer systems, statistics, data management, advanced math, or a related field. In addition to these general requirements, certification in the various technological solutions is a common requirement. For example, most firms expect a data warehouse consultant working with Cognos® to have completed the certification process required to become a Cognos® professional.
Related work experience typically includes roles as a business analyst, systems analyst, implementer, or data warehouse sales executive. In general, any position that allows you to work with complex computer programs, manipulate large data sets, and write queries is valuable experience. There are three or four major data warehouse software solutions in the marketplace today. The skills required to use any one of them are easily transferable to another software program.
Data warehouse consulting is very expensive for most firms. In order to obtain assurances about the quality of the output, most firms will require extensive reference checking. Make sure that any statements about previous projects and your role in them is completely accurate and avoid the temptation to embellish. It is a good practice to obtain a written reference from the client at the end of a project.