How do I get Sonographer Training?
There are three items to consider when looking for sonographer training: education level, admissions requirements, and faculty. Sonography training can be part of a larger college, or offered by a private sonography school. Most sonography training programs are affiliated with local hospitals, providing opportunities for guest lecturers and interdiscipline courses. Sonography is the process of obtaining images of internal organs and soft tissue using ultrasound waves and other noninvasive technologies.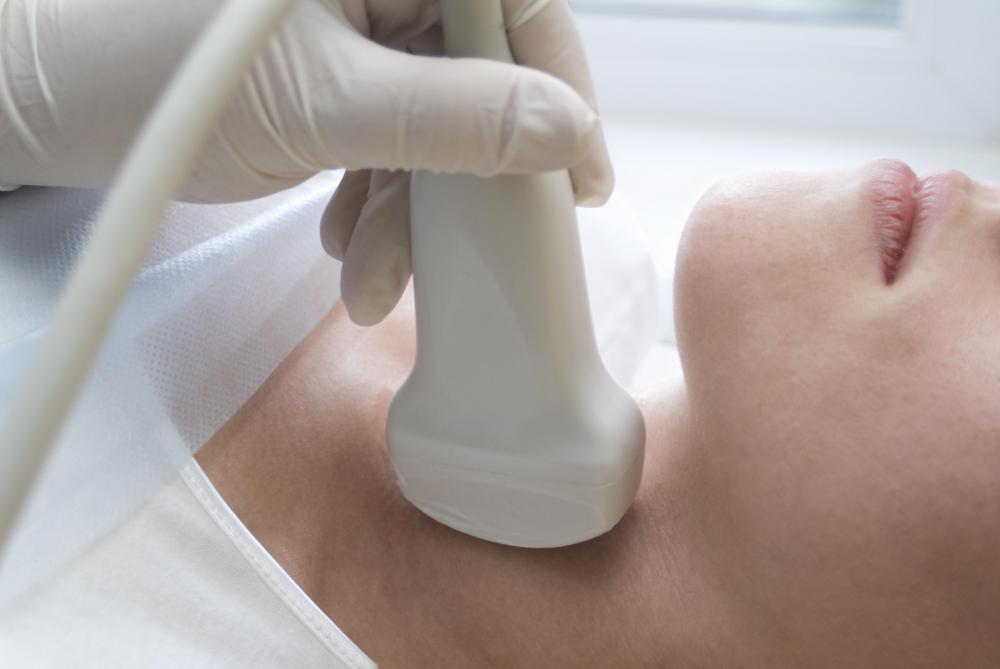 There are two types of sonographer training programs: professional sonographer and sonography technologist. The professional sonographer is a specialist who is able to use a wide range of imaging machines to obtain clear images. The sonographer technologist helps to prepare the patient for the diagnostic procedures, conducts routine procedures, and assists with complex diagnostic tests.
Although both programs are available through a community or career college, the workload and expectations differ. A professional sonographer is expected to obtain a significant level of detailed knowledge surrounding procedures, human anatomy, and how to use the equipment. The sonography technologist training is primarily focused on using the equipment and preparing the patient. Be sure to think about what type of career you are looking for when selecting between these two options.
Selecting the best school should be based on your own goals, achievements, and skill levels. An honest review of your high school marks, level of effort, and dedication is a strong indicator to help you decide which school is best for you. Select a school where you will be both challenged and successful.
In order to qualify for admission to sonographer training, you must have high school courses in biology, chemistry, English, and at least one other science course. The best schools are usually located near a hospital or medical treatment facility. Select the items that are important to you, and make sure that you find the best school for your needs and goals.
If you are looking at the best sonographer training in the country or state, take note that the admissions standard is higher to reflect the increased demand. These schools often require students to have a combination of high marks and letters of recommendation. Any additional experience in the health services sector is very helpful.
Most sonography schools provide the biographies of their faculty or instructors on their websites. The information listed typically includes the academic credentials, work experience, special training, and any awards they have received. Review the information with care and learn more about the types of programs that the sonography school offers. Talk to the admissions counselor about the options available to you.
Sonographers train in classrooms and clinical settings.

Sonography uses high frequency waves to create images of internal organs.