How do I get Project Manager Certification?
There are three steps required to get project manager certification: post-secondary education, project management experience, and the certification examination. A project manager is responsible for directing a team of professionals to complete a specific project within a predetermined time frame and budget. Project management certification is becoming increasingly important for a wide range of professionals, ranging from engineers to construction managers.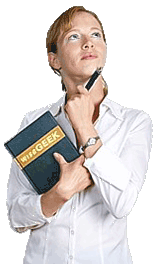 People who want to get project manager certification have usually been working in their area of expertise for several years and have both the academic credentials and work experience required to be considered for management positions. Project manager certification is granted by the Project Management Institution®. Successful graduates can use the designation PMP® (Project Management Professional®) after their name on business cards and related stationary. This certification is internationally recognized for providing a high level of training in project management.
The first step toward getting a project manager certification is to complete a post-secondary education program. An undergraduate degree is not mandatory, but is a great benefit, reducing the number of years of experience required. The discipline of the degree is irrelevant when obtaining project management certification. It is important to note that project management is typically a mid-career transition. Employers rarely provide new graduates with the opportunities to manage a project, given their limited working experience and the level of risk.
A minimum of three years' project management experience is required before you are eligible to write the project management certification examination. This must be verifiable project management experience, where you are solely responsible for a project from planning to implementation. This type of experience is usually earned over a period of four to five calendar years. Most people who have obtained the required experience are at least ten years into their career.
The project management certification examination is four hours in length and is 400 multiple choice questions. Many associations offer preparation courses and seminars to help students prepare for this exam. This exam is notoriously difficult, covering a wide range of topics in both practical and theoretical project management subjects. Research the exam preparation options available to you, and be sure to check the accreditation status of the school before paying the fee.
Upon successful completion of the project management certification, candidates can look for employment opportunities as project managers, set up their own consulting firm, or work for in a project manager role for a company. This type of certification is often required to advance a professional services career into the managerial level.