How do I get More Customers?
Every business is anxious to get more customers and there are many ways to increase customer base. Businesses approach this from numerous directions, but perhaps the most effective methods emphasize increasing the satisfaction of current customers, while developing strategies to build more loyal, lifetime customers. A business can adopt a number of strategies to achieve these ends.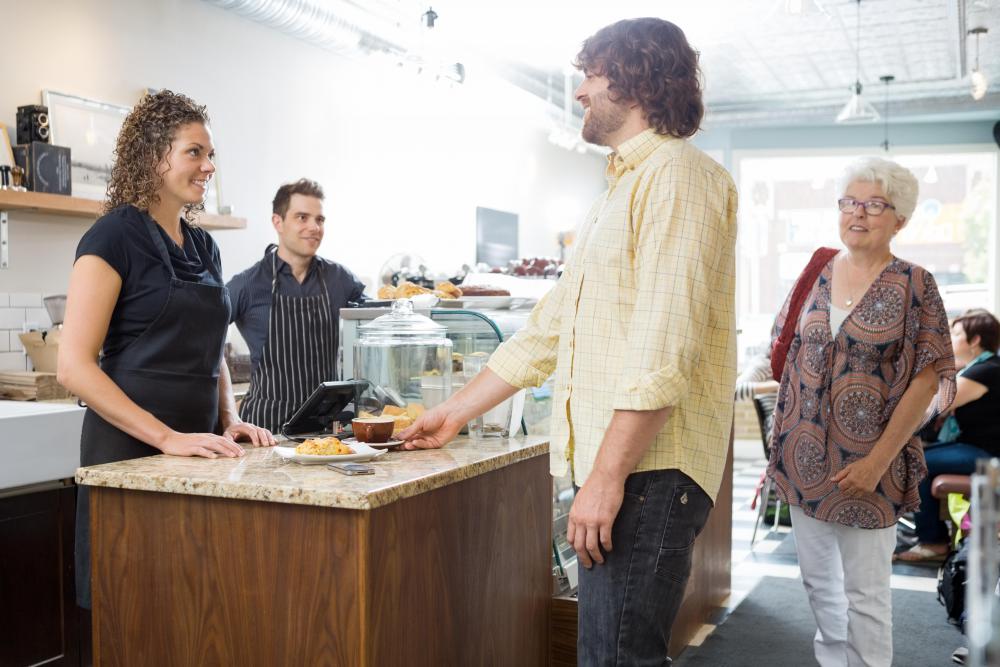 Undoubtedly, pleasing and increasing loyalty among current customers is vital. Businesses should not build relationships with people without the intention of maintaining them. Many tactics should be focused on building lifetime relationships with customers. Some of these tactics include offering superior products or services that customers will continue to request in the future. Making sure employees have excellent service skills with a "customer is always right attitude" is another important aspect. Offering bonuses or discounts to regular customers may help promote loyalty. Companies should strive for the goal that all customers walk away feeling satisfied.
This satisfaction is so important because happy, loyal customers offer a business its best opportunity to get more customers. Word of mouth is an incredibly powerful advertising tool. It cannot be harnessed in a positive way unless people feel good about their relationship to a business. The more loyal customers feel, the more likely they will recommend the business to other people, and such recommendations are worth more than money can buy in fancy advertising.
Once a loyal customer base is already working for a company to get more customers, there are many other ways to let others know about a business. Advertisements are certainly one method, and these can be used in local or national papers, magazines, radio or television. Many people also run ads on the Internet, which are showcased on sites that bear some relationship to the business. Such ads can be effective when they are on sites that receive a lot of traffic.
Direct mail fliers offering discounts is another way some companies get new customers. Even an attractive storefront may encourage people to enter a business. Some businesses, like restaurants or spas get more customers when they are reviewed, and obtaining reviews from journalists could be a useful pursuit.
It's now expected that people have a website. It's surprising how many businesses don't have one, or have one with a bunch of broken links and little information. Businesses are best served paying a competent professional to program a site that has special features like local access search, which helps get more customers by showing up higher in local search returns. Interactivity, social networking and any web 2.0 features may be desirable too, but principally, the site should list the business contact information, what kind of business it is, and give lots of additional information to customers about what to expect. While it's tempting to get really fancy on a site, don't forget to make it easy to find the things the customer needs to know such as prices, menu, business features, and directions.
When building a customer base, a company should first consider what makes it unique or particularly competitive.

Word of mouth is an effective way to build a customer base.