How Do I Get Mechanical Engineer Employment? (with picture)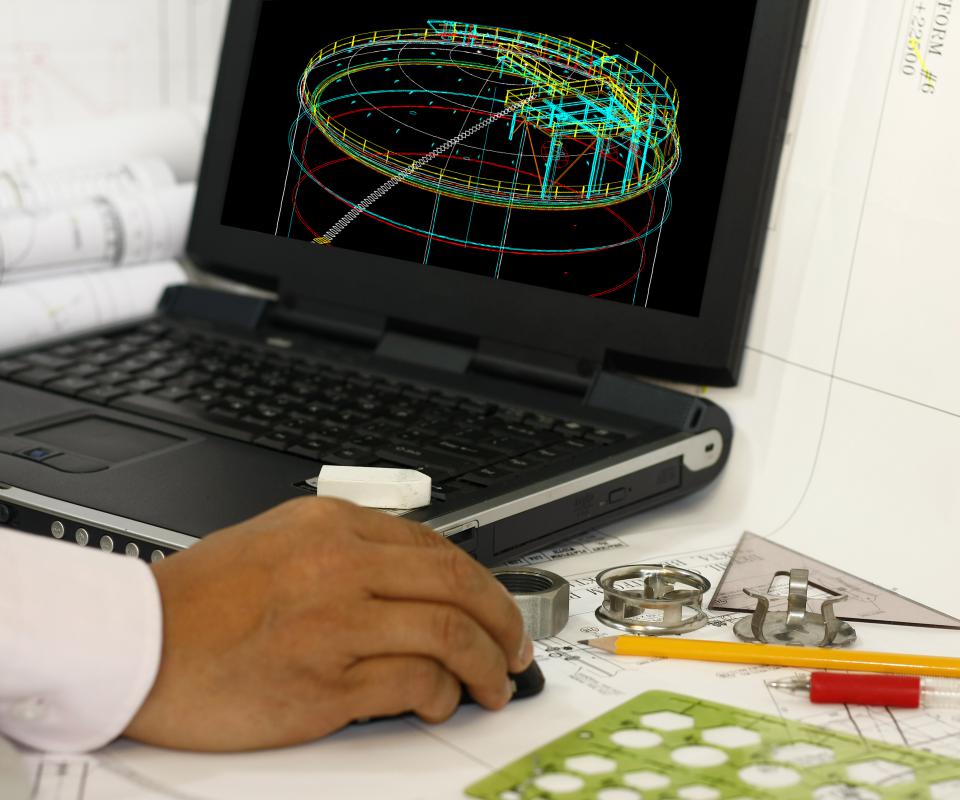 Securing mechanical engineer employment begins with an undergraduate degree in mechanical engineering. Many mechanical engineers begin their careers with internship experience in addition to classroom experience. Recruiters and job boards are also good places to find mechanical engineer employment.
Nearly all mechanical engineers have at least a four-year degree in the field. Those who become mechanical engineers typically have a strong aptitude for science and math and excel in these courses. Earning a degree is the first step to mechanical engineer employment, and collegiate classes may include such subjects as physics, thermal dynamics, and advanced math. Some engineers opt for an advanced degree after their undergraduate education, but it is not necessary for securing mechanical engineer employment. Some higher-level jobs may require an advanced degree.
Completing an internship during or after college is a good step toward becoming a mechanical engineer. Internships can provide valuable work experience and may even translate into full-time mechanical engineer employment. They can also provide new graduates with networking opportunities and the chance to earn good recommendations from supervisors for future jobs. Internships also give early career professionals and new graduates the chance to experience different areas of mechanical engineering.
Engineering is a relatively stable field, often with many more employment opportunities than other industries. Many recruiting companies focus solely on engineering, and companies pay recruiters to find engineers that are suited for the available job openings. Contacting a recruiter or submitting a resume to a recruiting company is one avenue to finding a mechanical engineer job. A university career center is a good place to turn to find mechanical engineer employment opportunities as well. The university may have connections with recruiting companies or employers.
Popular Internet job boards list many mechanical engineer employment opportunities. Job listings usually include the required skills and experience, important considerations when searching for mechanical engineer opportunities. It may be useful to check several different job sites for openings and to sign up for e-mail alerts to track new opportunities. Some job boards are dedicated to engineer job openings.
It may also be wise to consider the type of industry or company you wish to work for as a mechanical engineer. Compile a list of reputable companies within the field you are interested in, and search those companies' websites for mechanical engineer employment. For example, if you are interested in working in the automotive industry, search for jobs at large car manufacturers or automotive suppliers. It may also be useful to join a professional mechanical engineering society to network with potential employers.
Completing an internship during or after college is a good step toward becoming a mechanical engineer.