How Do I Get Business Work Experience?
The best way to get business work experience is to first determine what kind of business you want to build a career in. Research as much as possible about that career field so you will have a solid understanding of what employers are looking for in job candidates. You may need to earn a college degree or other qualification in order to get business work experience, so be sure to research the various qualifications for the jobs you want to pursue. Consider taking unpaid internships or entry-level positions in order to get the experience you need.
Unpaid internships are great ways to get valuable business work experience and establish contacts within the industry in which you intend to build a career. These internships usually last several months, and while the positions are usually unpaid, some internships will offer small living stipends or free or inexpensive housing. Internships are usually only available to college students or recent graduates, though occasionally a position may open up to anyone with a college education. If internships are not available to you, it is a good idea to consider taking an entry-level position with a company and working your way up. This may mean starting out as a retail associate, a secretary, an assistant, or another position not entirely related to the career you will pursue long-term.
Sometimes a college degree is not necessary to get business work experience. If, for example, your goal is to become a store manager or even a regional manager, you can get business work experience by taking a low-level position such as sales associate and then working your way up. Keep in mind that this process can take many years, and you may end up working the same low- to mid-level position for an extended period of time, but if you exhibit strong work ethic and an ability to lead a team, opportunities are likely to open up for you quickly.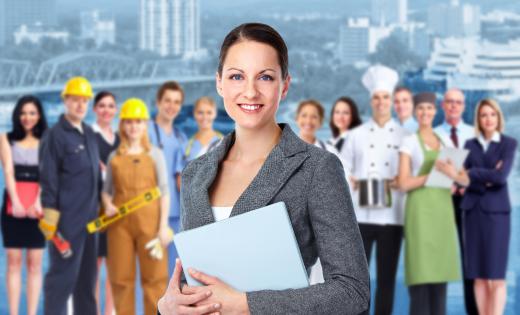 Of course, you can always volunteer to get business work experience as well. Non-profit organizations are almost always looking for volunteers to fill many positions, some temporary and some long-term. You can gain valuable work experience by volunteering for such an organization and focusing on the business end of that organization. Accounting, law, marketing, customer service, and many more aspects of the business may be available to you as a volunteer opportunity.
AS FEATURED ON:
AS FEATURED ON:






By: ocskaymark

Internships are a great way for college students to gain real-world experience.

By: Kurhan

Freelancing is one viable option for gaining business experience.